InVEST, an insurance industry classroom to career education program founded by the Independent Insurance Agents & Brokers of America (the Big "I"), announced the renaming of the InVEST Teacher of the Year Award in honor of Florida educator Gary Preston.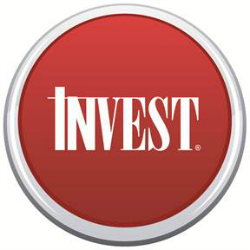 The award will bear his name for the next five years in recognition of his distinguished career teaching InVEST for more than 20 years. Preston will be retiring from St. Petersburg Catholic High School in St. Petersburg, Fla. in May 2014.

The InVEST Teacher of the Year award is presented annually to an outstanding InVEST educator. In 2000 Preston was awarded the InVEST Teacher of the Year and his course, which gives students firsthand experience as a mock independent insurance agency, has been used as a model for dozens of other programs across the country.
"In his InVEST class, Gary offers students realistic small business experiences in the classroom and keeps them involved and enthused about learning the skills needed to excel in everyday life and in the work place," says Jennifer Robinson, InVEST program director.
"Gary's hands-on simulation courses not only teach financial literacy and expose students to the insurance industry, but also accounting, resume design, management skills and team work. InVEST is proud to recognize and publically thank Gary Preston for committing so much of his energy and talent to InVEST," Robinson said.
Each year many of Preston's InVEST students are employed during the summer months at local agencies and companies. Many students continue to work part-time at their place of business upon high school graduation and are awarded scholarships through InVEST state and national scholarship program.
"The future of the independent insurance agency system and the industry as a whole depends on attracting new talent and InVEST is a major part of this development," says Robert Rusbuldt, Big "I" president and CEO. "We applaud the excellent educators, like Gary Preston, who carry the InVEST torch and continue stepping up to train, inspire and teach the next generation of industry leaders."
Robinson presented the recognition on behalf of the InVEST board during the annual Florida InVEST teacher workshop hosted by the Florida Association of Insurance Agents (FAIA). The event was coordinated by InVEST Florida state champion Lindsey Shank. Shank, who also serves on the InVEST national board of directors, graduated from Preston's InVEST program 15 years ago and is a successful agency professional.
Founded in 1970 and based in Alexandria, Va., InVEST promotes insurance education in order to attract individuals to pursue a career in the insurance industry. Each year, the program prepares thousands of students for insurance-related careers with a hands-on curriculum taught in high schools, adult education centers and colleges.
Topics Florida
Was this article valuable?
Here are more articles you may enjoy.