Hartford Financial Services Group Inc. promoted Christopher Swift to chief executive officer, replacing Liam McGee, who is stepping down after a medical procedure.
Swift, 53, the chief financial officer who joined from American International Group Inc. in 2010, becomes CEO on July 1, according to a statement today from Hartford, which is based in the Connecticut city of the same name. McGee, 59, will remain executive chairman until the next annual shareholders meeting.
McGee, a former executive at Bank of America Corp. took over Hartford in 2009 and repaid a $3.4 billion government rescue the next year. He also sold a U.S life insurer, a Japan annuity business and a retirement-plans operation as he narrowed the company's focus to property-casualty coverage.
Hartford said in January 2013 that McGee was having chemotherapy after the removal of a brain tumor in late 2012.
Stepping down as CEO will allow McGee to devote "additional time to continued recovery from a recent procedure related to my previously disclosed health issue," he said in the statement. "With our strategic transformation largely complete, it is the right time for the company and me personally to make this transition."
Hartford has gained 37 percent since the last trading day before McGee became CEO on Oct. 1, 2009.
Beth Bombara, 46, is overseeing the businesses that Hartford is winding down, will replace Swift as CFO. Doug Elliot, 53, president of commercial markets, will take the title president, a duty that is currently held by McGee.
'Remain Focused'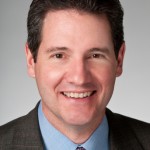 Swift was CFO of AIG's American Life Insurance Co. before joining Hartford. He started his career as an auditor in the Chicago office of KPMG and later became executive vice president of Conning Asset Management.
"I want to thank Liam for his leadership," Swift said in the statement. "We will remain focused on executing our strategy to deliver greater shareholder value by profitably growing our property & casualty, group benefits and mutual funds businesses, reducing the size and risk of our legacy annuity block and becoming a more effective and efficient organization."
Swift began his career in public accounting at KPMG LLP focused on financial services and was eventually appointed head of the Global Insurance Industry Practice. He earned a bachelor's degree in accounting from Marquette University and is a CPA. He serves on the Dean's Advisory Board at the Villanova School of Business and is a member of the International Insurance Society. He also serves on the Board of Connecticut Innovations, an organization that provides financing and support for innovative and growing companies.
Elliot joined The Hartford in April 2011 as president of Commercial Markets. Before that he served as president of Hartford Steam Boiler, a subsidiary of Munich Re, and was a senior advisor with Aspen Insurance Holdings. He began his career in public accounting before joining The Travelers Companies where he rose through the ranks to become chief operating officer for Travelers Property-Casualty. Elliot earned his bachelor's degree in accounting from the University of Connecticut. He is a graduate of the Wharton School of Business insurance executive program and serves as chairman of the Board of Directors of Hartford Hospital.
Bombara has been president of Talcott Resolution since July 2012 and prior to that served as senior vice president and controller for the company. She joined The Hartford in April 2004. Prior to that, Bombara was a senior manager in Deloitte & Touche LLP's audit practice and was a partner at Arthur Andersen LLP. Bombara earned a bachelor's degree in business administration from Bryant University and is a CPA. Bombara serves on the boards of The Village for Families and Children in Hartford, Conn., The Bushnell, a Hartford, Conn., performing arts center, and the Connecticut Women's Hall of Fame.
Copyright 2022 Bloomberg.
Topics Property Casualty Connecticut
Was this article valuable?
Here are more articles you may enjoy.