Editor's Note: This is the first of an ongoing column covering the impact of climate change and emerging environmental regulations on the insurance and financial industries. It will appear every other week.
The 1970s were an era of wide ties, long hair, gasoline shortages and rock-'n-roll in its purest form. These were the plodding, tentative years that made up the environmental consciousness movement in its infancy.
Most of those who embraced it were considered tree huggers and hippies – left-wing activist-radicals who wanted to halt any and all development at all costs. They were the fringe.
But today phrases like "climate change," "green" and "eco-friendly" have moved further center than those who deny that extreme weather, and sea level and temperature rise, are dire manmade problems that must be faced.
Climate change reports are coming out nearly each week from a wide range of sources –the White House, the Intergovernmental Panel on Climate Change, and groups like Ceres and Business Forward are actively pushing out information on the topic.
In the insurance industry, reinsurers like Lloyd's of London, Swiss Re and Munich Re have long been out in front on the climate change issue, calling on insurers to more closely examine risks in the face of more severe drought, more frequent strong storms and greater flood risks.
Others in the industry seem poised to follow. Farmers Insurance Group filed nine class actions in May against nearly 200 communities in the Chicago area accusing the Illinois municipalities of failing to prepare for severe rains and flooding and that the local governments should have known rising global temperatures would lead to heavier rains and should have done more to fortify their sewers and stormwater drains.
Farmers withdrew the suit, saying it made its point and "brought important issues to the attention of the respective cities and counties, and that our policyholders' interests will be protected by the local governments going forward."
There are plenty of decision makers who want a closer, longer look at the implications of climate change, and whether it's really happening, before going forward with some of the aggressive steps now being proposed to curb greenhouse gas emissions. But the ball seems to be rolling with serious momentum in one direction.
The likely next steps will be new laws and regulations, not just to reduce emissions from factories and automobiles, but to force homebuilders and businesses to take a more serious look at being more resilient and to come up with new ways to adapt to a changing world.
Forty-years-and-counting after the era of wide ties and long hair, the U.S. is facing a pile of new laws and regulations, many of which are being woven into laws left over from years past.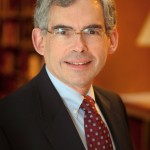 That's a big problem, says Michael Gerrard, director of the Center for Climate Change Law at Columbia Law School in New York, who has practiced environmental law since 1979.
In the eyes of Gerrard, what lawmakers are trying to with the spate of new proposals to address climate change is paramount to attempting to sync an iPad with a Commodore computer.
The nation's existing environmental statutes envisioned addressing a narrow range of changes to the natural environment, and were largely aimed at preventing things from changing.
The Endangered Species Act passed by Congress in 1973, for example, was designed to prevent species from going into extinction.
"But addressing climate change is treating massive extinctions," Gerrard said.
"We are dealing with today's problems based on statutes that were passed a generation ago," he added. "We're using old statues and having to tailor the new regulations to fit them."
The National Environmental Policy Act of 1969, and the Clean Air Act of 1970, which was last amended in 1990, are other frameworks that decision makers are trying to make work today in preparation for what seems to be an uncertain future at the least.
"Since Obama took office, (the United States Environmental Protection Agency) has issued numerous new regulations under the Clean Air Act to address climate change," Gerrard said.
However, Congress hasn't passed or repealed any new significant environmental laws since 1990 – the last two were the Oil Pollution Act, thanks to the Exxon Valdez crisis, and The Clean Air Act Amendment.
Under the aging Clean Air Act, earlier this month the EPA proposed a new rule, the Clean Power Plan, which would limit carbon dioxide emissions nationwide from fossil fuel-fired stationary combustion turbines and electric utility steam generating units by 30 percent by 2030.
Each state has a different target, giving the U.S. a 30 percent reduction as a whole, and states have until 2016 to come up with plans for reducing emissions.
That's if the plan survives attacks from various fronts. West Virginia Attorney General Patrick Morrisey sent a letter to the EPA saying it lacks the legal authority to enforce the new plan. The U.S. Chamber of Commerce has said the new rule could suck $816 billion out of the U.S. gross domestic product by 2030.
Its path to passage, or the trash heap, is likely to be a Byzantine affair – and more so than most laws, it should be added. Beside fierce opposition, the Clean Power Plan proposal is a whopping 650 pages of messy legal prose.
"The reason it is so long and convoluted is that EPA had to thread the needle of a 1970 statute that was not written with a global problem in mind, and EPA was forced to invent new methods to force-fit the old statute to the new situation," Gerrard said. "Even so, industry has already promised litigation claiming the proposed rules violate the statute. Everyone who favors climate regulation agrees that an entirely new law would be best, but Congress is paralyzed."
He added: "There aren't enough votes to pass a new law, or to repeal the old laws, so we're stuck with laws written a generation ago before almost anyone imagined the problem of climate change."
While lawmakers and regulators hash all this out – or not – lawsuits like those filed by Farmers will continue to spring up.
"We will see more and more cases," Gerrard said. "No one is expected to plan for the 500-year storm, but if horrible events are happening with increasing frequency, that may shift the duties."
And insurers themselves, one way or another, will face a riskier climate in which to do business.
Email the writer: djergler@insurancejournal.com
Topics USA Legislation Pollution Climate Change
Was this article valuable?
Here are more articles you may enjoy.