Editor's Note: This is the second in a series of articles on the the marijuana insurance industry to appear on InsuranceJournal.com. Upcoming stories will include reports on how medical marijuana could affect the workers' compensation market, potential changes to federal laws, and other reports on how medical marijuana is impacting insurance in states across the nation.
Top Shelf Cannabis has only been open for about three months but it has experienced a lot of firsts during that time. The Bellingham, Wash., recreational marijuana retailer was the first store of its kind to open under Initiative 502, which passed in 2012 and permits the sale and personal use of cannabis and cannabis-related products in the state.
The retail store opened at 8 a.m. on July 8, 2014 – the first day for legal sales of recreational pot in the state – and logged its first sale at 8:03 a.m. Tagged a "502" company after the initiative that allows its existence, Top Shelf Cannabis also was the first store in the state to offer licensed marijuana "edibles" — pot-infused food products such as cookies, candy bars and chips, according to John Evich, an investor in the operation and its media and marketing director.
Evich, who has a background in commercial fishing, said he knew the "green rush," as some in the business call it, would be a great business opportunity but he never intended to be a participant.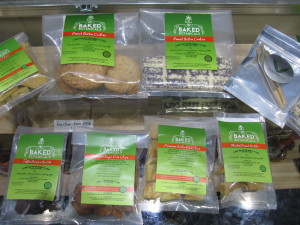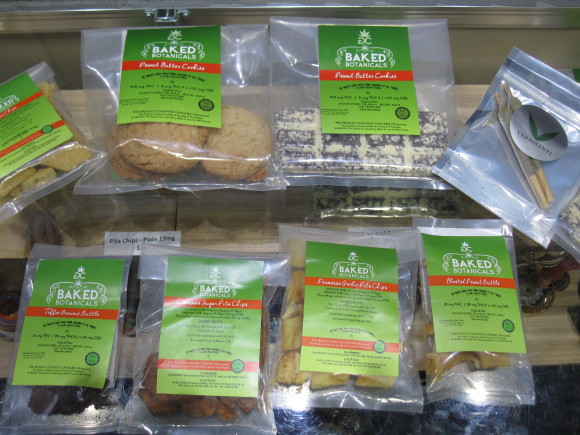 "I didn't have time to get into it," said Evich, who also operates a separate entertainment business.
Evich happened to run into an old friend, Tom Beckley, however, at the post office as Beckley, now the license holder for Top Shelf Cannabis, was mailing in his application to become licensed as a pot retailer. Beckley asked Evich if he'd be willing to help with the business if the application made it through the process and was selected in the lottery.
"I made the mistake of saying of saying 'yes,' Evich said. "… I'm happy that I'm involved, but the time that it consumes is insane."
Shortly before the store's opening, "there was a four day period where I only had eight hours of sleep," Evich said. "In six days' time we pretty much had to do a complete build-out for a retail store within the law, with permits, inspections and codes. It wasn't an easy process."
Early on he also had to find products to sell in a situation where sources were extremely limited and difficult to find.
"There was only 300 to 400 pounds of pot at the most [in] the entire state," Evich said.
Under the 502 initiative, the state licenses three types of businesses in the recreational marijuana supply chain: producers (farmers), processors and retailers. Evich said tracking down producers and processors was a real challenge at first "because it was a new thing and a lot of people were trying to keep their information private."
Using a myriad of resources, including LinkedIn, Facebook, Bing and Google, he was able to build a network of suppliers.
"I think I contacted the first, second, third, fourth and fifth people to be open for operation as far as producers. I built relationships with them, I talked to them early enough and they've really paid off because there's a very limited supply of product still to this day," Evich said in mid-August.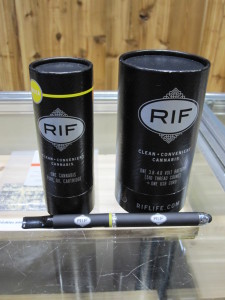 Top Shelf Cannabis is located in a nondescript strip center on the eastern edge of Bellingham surrounded by businesses that primarily serve the building trades. In the store front, display cases hold a variety of marijuana-related products and accessories, including the above-mentioned edibles, vaporizers (vapes), RIF systems (oils) and pre-rolls (joints).
The back office is a warehouse-like facility that houses what owner Tom Beckley calls the safe box — what looks like a small shipping container outfitted with a safe-within-a-safe and a computer/video monitoring system. Inside the box, an employee can watch what's going inside every square inch of the facility via the state-required video cameras strategically placed throughout the building. Every employee is equipped with a panic button that is linked to the local police station, Beckley said. In the case of an intrusion, employees can go inside the safe box, the door of which is equipped with three separate locks, and monitor what is going on inside and outside the building.
"If somebody comes in [with ill intent] they have three minutes to get into the box before they get caught," Beckley said.
While the store would be allowed under state regulations to place an armed guard outside the building (but not inside) Beckley said he chooses not to. He relies instead on other security measures, including a doorman skilled in three different types of martial arts.
The Wild West
In Washington, the recreational marijuana industry is regulated by the Washington State Liquor Control Board. Licensees are required to have commercial general liability insurance coverage with a minimum limit of $1 million that names the Liquor Control Board (LCB) as an additional insured. The coverage must be placed with an insurer rated "A-"or better, according to state regulations.
Andrew Olive, an agent with Hub International Northwest in Bellingham, Wash., said there are four or five carriers that are willing to provide coverage for 502 operations. Both commercial general liability (CGL) and property coverage are available for these businesses, he said, but pricing is in a state of flux.
Evich, with Top Shelf Cannabis, said his company has a CGL policy with limits of $1 million per occurrence and $2 million aggregate. The company is also fully covered on the property side, Evich said.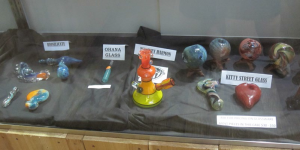 Olive said the amount and types of coverage the 502 businesses he's worked with obtain range from the state-required CGL minimum to much more robust coverage. Some of these proprietors own their buildings, some lease, some have different types of operations, Olive said. Some are simply growing the product, and some are growing and processing it. Some are making baked goods and other products. Some carriers, but not all, offer property coverage for the marijuana product itself and crop insurance is available through the private market for those producers who wish to buy it.
From an insurance standpoint, the business is treated similarly to any other type of manufacturing or food products industry, he said.
"We have to make sure that there's product liability for everything that they're doing," Olive said.
Pricing currently is varying dramatically, Olive said. Premiums are running anywhere from $5,000 to $50,000 and carriers are rapidly changing their price structures.
"They're becoming very uncompetitive fast I've noticed. A lot of them wanted to get in low … and now they're either non-renewing things or their price has gone up so much that it's not advantageous to place the business with them," Olive said.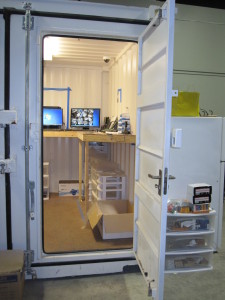 Part of the problem is that a lot of newly licensed operators are seeking quotes for budgetary purposes just to see what the pricing is like.
"Then they're not binding coverage for three to six months after that. And by that time the quote has expired. I just had one that I wrote last week that had gone up significantly, about 30 percent, just based on [the carrier] re-running their numbers and current loss history that they didn't have before among other similar operations," Olive said.
One interesting coverage area that has arisen is a demand for directors and officers (D&O) insurance.
Because bank loans for the 502 businesses are virtually non-existent, many of the operations involve multiple investors.
"You've got five or six, sometimes up to 10 investors all on the board. They're looking for some D&O coverage, as well, and we have a market for that too," Olive said.
With the exception of the required additional insured coverage for the state LCB, there's no consistent trend as to whether or not the various 502 companies name their production/supply chain partners as additional insureds.
"They could do it," Olive said. "It's such a wild west kind of area right now that I think when things shake out a little bit you'll get more of that."
Related Articles:
Was this article valuable?
Here are more articles you may enjoy.