With a calm demeanor and in a somewhat scientific tone he doesn't mind using while explaining his stance on something, Mike Kreidler stood by his decision to call out the insurance industry and the rest of the nation's insurance commissioners for being unprepared.
Gutsy considering that preparing for things is at the core of what the industry does.
Yet Kreidler, the nation's longest serving insurance commissioner and chair of the National Association of Insurance Commissioners' Climate Change and Global Warming Working Group, believes insurers are not taking climate change seriously enough.
The insurance commissioner from Washington was part of a report issued by Ceres on Oct. 22 that slammed the industry for "a profound lack of preparedness in addressing climate-related risks and opportunities."
The report rates the property/casualty sector the highest among all insurance lines, but it gave good grades to only a handful of P/C insurers and it criticized the segment for reacting to increasing extreme weather events by frequently limiting coverages or entirely withdrawing from certain catastrophe-prone markets.
Climate change is a topic Kreidler has been unapologetically aggressive about dating back to when he served a term in Congress in 1992 to 1994 and worked on carbon sequestration issues. Since his election as commissioner in 2000 the Democrat has largely been a vocal member of the climate change battling bevy.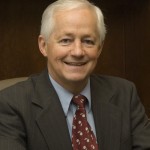 Despite all the noise he's made little if any flack has been flung Kreidler's way for using his post as his state's top insurance regulator to push his climate change ideology – even after the release of the highly critical Ceres report.
The report was based on a survey of 330 insurer disclosures last year in response to a climate risk survey developed by the NAIC. Insurance regulators in California, Connecticut, Minnesota, New York and Washington in 2013 required insurers writing in excess of $100 million in direct written premiums, and licensed to operate in any of the five states, to disclose their climate risks via the survey.
Since so many insurers were involved, the survey included insurers based within the purview of regulators all over the nation.
"I have been taken back by how little criticism exists from other commissioners," Kreidler told Insurance Journal. "In some ways we've crossed over the line (that insurance commissioners have) that says don't ask questions of my domestic insurers."
Insurers have also left Kreidler alone.
"There certainly isn't any criticism or hostility," Kreidler said. "They like that idea of having some knowledge about what's happening and that's what this survey is providing. Having more facts to make judgments is a plus rather than a liability."
Un-besieged he is not. Kreidler and the insurers he regulates are surrounded on all sides by natural risk. The Cascadia fault off coast in the Pacific Northwest threatens someday a tsunami of untold proportions, and there's Mount St. Helens to name a few.
Washington, like the rest of the world, is exposed to newly emerging risks from climate change. Count among those wildfires driven larger and more frequent by dry weather in the summer, more intense storms in the winter, rising sea levels and lately a slightly rarer hazard for those parts that may or may not be a product of climate change: tornadoes.
Washington was hit by three tornadoes so far this year, one above the yearly average according to Ted Buehner, a warning coordination meteorologist with the National Weather Service.
On Oct. 11 a waterspout in formed in the southern part of Puget Sound and neared an island causing a tornado warning to be issued. It warranted no EF reading, and stayed over water, Buehner said. In Longview an EF1 tornado struck on Oct. 23 within 2 miles of Kreidler's house.
While he's been hammered by weather, Kreidler believes one reason he hasn't been hammered on by fellow commissioners is that many of them believe climate change is real and is happening, regardless of the cause, but the topic is a political hot potato in their perspective states.
"It still remains a bit of a controversial issue, particularly in certain states," he said. "If you have a strong role in the Tea Party and if you want to get elected, you're not going to talk about climate."
Kreidler doesn't hear often from true climate change deniers, but he likes to draw on his science background to offer his support for evidence the climate change is upon us. He's not a climatologist, but he is familiar with science. He has a bachelor of science degree, a master of public health degree in health administration and a doctor of optometry degree.
"When you get 97 percent of the scientific community that says it's real and it's happening, we've got to prepare; a prudent person does it," Kreidler said.
Laissez-faire
Climate change is taken more seriously by European insurers than their American counterparts, and so Kreidler said he would like to see U.S. based insurers embrace the mindsets of companies he feels have been far more proactive, such as Munich Re, Swiss Re and Zurich.
"I think it's kind of the laissez-faire approach to insurance activity," he said of U.S. insurers, adding it's also an all-too-casual approach to civic responsibility.
That approach by U.S insurers, says Kriedler, may lead to carriers pulling products from areas as they get riskier due to extreme weather events. And when they do, insurance commissioners like him may react by forcing insurers that write in their states to continuing offering products, Kriedler said.
"You're just inviting what will happen, which is what is the worst nightmare for an insurance regulator," Kriedler said. "You end up forcing companies to do business where they'll lose money."
So what does he expect from the industry?
Insurance companies have a great deal of political capital, and therefor the ability to impact decision-making processes when it comes to stricter building codes and land use practices. Kriedler wants the industry heavily engaged on those topics now.
"You've got to get out there early and change this process," he said.
Groups like the Property Casualty Insurers Association of America and the Insurance Information Institute – both objected strenuously to the findings in the Ceres report – say insurers are already engaging on these issues and mitigation and adaptation are frequent buzzwords in the insurance industry.
It's not enough for Kriedler, particularly from the P/C sector, which has potentially the most at risk from climate change.
"Even the P-n-C industry is kind of waiting till after the fact," Kriedler said, adding that for carriers worried about political backlash there's a way around that. "They've got associations that can act as their cover in these debates."
It's not like building codes are never upgraded, or that land usage is never taken under consideration. The problem is that states and local governments make codes and building regulations stricter after a big storm, or natural disaster, and then when memories soon grow short so do standards, Kriedler said.
"It's the standard story in Florida after major hurricane strikes," he said. "Then a few years after the strike there's huge pressure to lower the standards, then beef them up, then dumb them down."
Those debates and decisions don't include the ramifications of a changing, increasingly risky world, but if they did, those higher standards might persist, he said.
"Climate change is a reality," Kriedler said. "We are seeing significant sea level rise – significant change in in the number of storms and size of storms taking place. We've got to be acting early in this process."
Another measure Kriedler is pushing for is a greater focus on insurer investments. He wants insurers' climate-related risk publicly reported and dealt with, and he'd like to see insurers take an interest in green investments.
"I think what it really comes down to is making sure that as regulators when you're doing the examination of the company you really have a good understanding of the nature of their investment portfolio and things like climate change and what those things might do to their portfolio," Kriedler said.
He believes there will be more opportunities for insurers to invest green, but Kriedler isn't a fan of mandating such investments.
"I don't see that happening through insurance regulators," he said.
Finally, Kriedler wants his insurer constituents to know that he doesn't like the idea of placing extra regulations upon the industry. However, when rates begin to rise and insurance products become scarce as climate risks increase without mitigation measures to counter balance those risks, it will be the voters forcing the action.
"They won't take prisoners when it comes to the insurance industry," he said.
Was this article valuable?
Here are more articles you may enjoy.