Gregory Maciag, president and CEO of ACORD, said he plans to retire in one year on January 15, 2016 after nearly 40 years with the international insurance data and forms standards-setting organization.
The ACORD board of directors has accepted Maciag's plan and approved him to serve as an advisor for one additional year through January 15, 2017, the organization said in an statement.
During his 20-year tenure as CEO, Maciag managed the expansion of ACORD, which originally dealt with domestic property/casualty standards and forms, into a global organization serving all lines of insurance.
Maciag was hired in 1977 to launch the ACORD Form library, which became the beacon for industry standardization and set the groundwork for the expansion in the following decades. After serving in a variety of senior level positions with ACORD and the merged IIR/ACORD/IVANS during the 1980s, Maciag succeeded Robert E. Merriman as CEO in 1994.
"It was a difficult time," Maciag recalls. "Industry leaders had very different opinions about the future of ACORD. I was given the opportunity to develop a vision and modify the mission to reflect the technology revolution that was underway at the time and still continues today."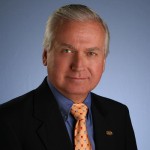 Lines of business serviced by ACORD were expanded from property and casualty to life, annuity and related health as well as surety and reinsurance. "The requirement for data standards became obvious to everyone as they wrestled with moving data between trading partners using proprietary systems," Maciag said.
In the 19080s, he influenced a merger with the Insurance Institute for Research.
Under Maciag, ACORD opened a London office in 2000. This occurred following the merger with WISe (a consolidation of LIMNET in London, RINET in Brussels and the World Insurance Network).
ACORD became the global industry standard for Lloyd's and the London Market.
Maciag also coordinated with industry leaders to bring ACORD into Europe, Australia, Southern Africa, China, India, Singapore and several other nations where ACORD members also conducted business.
John Leonard, president of The MEMIC Group and ACORD chairman, praised Maciag's service over the past four decades. "Greg provided us with the vision, leadership and stewardship that cultivated partnerships and placed ACORD on the international stage. We are now one of the largest and most successful industry standards development organizations in the world," Leonard said.
"You never replace a guy like Greg Maciag; you move on and plan to take ACORD to the next level. The new CEO certainly has big shoes to fill," Leonard said.
The ACORD board plans to organize a five-person selection committee with three outside industry executives to identify and recommend Maciag's successor during the coming year, according to Leonard. The board plans to announce the next CEO at the new ACORD2015 event in November in Boca Raton, Fla.
Topics London
Was this article valuable?
Here are more articles you may enjoy.