Insurance technology company Vertafore announced that Jeff Hawn has been named chairman and chief executive officer, effective April 13.
Bryan Taylor, capital partner and lead director at TPG Capital, said Hawn was chosen after a "rigorous" selection process. "He has built a tremendous track record of generating shareholder value by empowering his teams to innovate and deliver breakthrough solutions, all with a relentless focus on the needs of the customer," Taylor said.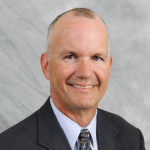 Vertafore is majority owned by TPG, a global private investment firm with $65 billion of capital under management.
Most recently, Hawn spent a decade as chairman and CEO of The Attachmate Group, the holding company for Novell, NetIQ, Attachmate and SUSE. The Seattle-based company offers data management and storage products and services.
His experience prior to The Attachmate Group includes senior vice president at BMC Software Inc., where he led a number of functions, including mergers as well as research and development. Earlier in his career, Hawn was a partner at McKinsey & Co. where he served as a leader of the firm's technology practice as well as its Austin, Texas office.
Vertafore's products include AMS360, Vertafore Agency Platform and Sagitta.
The announcement came following the annual meeting of Vertafore's user network, NetVU, at which NetVU announced its new board chairman and Executive Board of Directors.
NetVU's new chairman is Keith A. Savino, chief operating officer for Warwick Resource Group, a 150-year-old agency headquartered in Warwick, N.Y. Savino is past president of National Association of Professional Insurance Agents for New Jersey (PIA/NJ). He sits on the board of directors of ACORD and serves as a member of the Leaders Council for AUGIE, the ACORD Users Group Information Exchange.
The other new NetVU Executive Board of Directors are:
Barb Dale, chairman elect, SilverStone Group, Omaha, Neb.
Carl Schlotman, treasurer, CAI Insurance Agency, Cincinnati, Ohio.
Debbie Miner, immediate past chairman, Henriott Group, Lafayette, Ind.
Bruce Winterburn, Vertafore executive sponsor, Vertafore, Pulaski, Tenn.
Steve Aronson, at-large member, Aronson Insurance, Needham, Mass.
Tod Ashby, at-large member, HUB International, Denver, Colo.
Mike Foy, at-large member, Foy Insurance Group, Exeter, N.H.
Craig McDonald, at-large member, Gallagher Benefit Services, Carmel, Ind.
Brent Rineck, at-large member, ABD Insurance and Financial Services, San Francisco, Calif.
Was this article valuable?
Here are more articles you may enjoy.