American International Group Inc., the insurer that received a $182.3 billion bailout, said it would weigh reshaping the company to escape the U.S. government risk tag that brings greater regulatory oversight.
"The discussion of the off-ramp certainly means that there is a strategic question to be answered at some point down the road," Chief Executive Officer Peter Hancock said Friday in a conference call with analysts.
AIG is one of four companies designated by a Treasury Department-led panel as a non-bank systemically important financial institution, or SIFI. General Electric Co. announced a plan last month to exit most lending operations as part of a push to make its finance arm the first entity to shed the Federal Reserve's too-big-to fail oversight.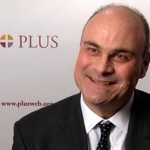 The SIFI tag subjects companies to Fed oversight that could include tougher capital, leverage and liquidity requirements. Final rules haven't yet been written.
Hancock, who became CEO last year, said some of the measures that AIG has already taken to limit risk have been aligned with regulators' goals. The New York-based insurer repaid its bailout in 2012 and has been redeeming high-cost debt while winding down derivative bets.
The CEO said he was encouraged by a Congressional decision that regulators can treat insurers differently than banks when reviewing capital and risk.
'Greater Clarity'
"We are still awaiting greater clarity on exactly how SIFI rules will be applied in the future, but so far they've been extremely constructive," Hancock said. "As we think about the criteria for SIFI designation, it's really important that we recognize that it's not simply size of assets, it's a multidimensional set of parameters, most of which we looked very good on."
AIG has taken a less confrontational tone than MetLife Inc., the insurer that sued the U.S. to reverse its SIFI designation. Hancock, whose company is regulated by state overseers in the U.S. and watchdogs in jurisdictions throughout the world, said he'd need to be sure about benefits before taking measures specifically to exit the U.S. systemic-risk tag.
"Should you get off this off-ramp there's 200 other regulators that are also very interested in how we run the company," Hancock said. "So it's not clear to me that getting off that off-ramp changes management's flexibility in any material way."
AIG gained 1.6 percent to $57.20 at 9:42 a.m. in New York trading. The insurer said after markets closed Thursday that it would repurchase $3.5 billion more of its shares after first- quarter profit climbed 53 percent.
"This was a quarter in which the firm demonstrated forward motion on every front," Josh Stirling, an analyst with Sanford C. Bernstein & Co., said in a note Friday. "We look to the $3.5 billion announcement and see another step-up in the firm's building buyback momentum, and grow more optimistic about prospects for capital returns from here."
–With assistance from Ian Katz in Washington
Copyright 2021 Bloomberg.
Was this article valuable?
Here are more articles you may enjoy.