Recent merger deals in the insurance industry among its competitors and carrier partners should not hurt Marsh & McLennan (MMC) and could instead make its insurance and reinsurance advisory services even more important, according to Dan Glaser, MMC chief executive officer.
During a conference call with analysts on July 28, Glaser said the "insurance market is very deep and we do not expect these recent deals to alter the overall competitive landscape in any meaningful way."
He also addressed how MMC deals with paying a higher tax rate than some of its competitors.
MMC's Marsh and Guy Carpenter units compete with Willis Global Holdings and Towers Watson, which are merging, and Marsh places business with Chubb Insurance and ACE Limited, which earlier this month announced a deal whereby ACE will acquire Chubb. Several large health insurers have also announced deals.
Glaser said MMC expects that the impact of these recently-announced deals, if completed, will be modest.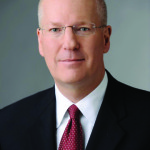 "In our view, the role of Marsh is even more critical at a time of industry consolidation," he said. "Specifically for Guy Carpenter, the combination of a few large clients could lead them to buy less reinsurance; however, we expect this impact will be gradual and limited."
He noted that despite consolidation over the last decade, the number of P/C carriers in the U.S. has actually increased and the share of U.S. industry premiums written by the top five percent of carriers is unchanged.
He also said that in terms of insurance carrier mergers, where larger "world-class" firms come together, over the long-term this can have additional value for Marsh and its clients in terms of broader products and financial stability in the industry overall.
"[S]o you know it is sort of consistent with the way many of our clients, particularly our largest clients, think about the business where they want to have fewer, deeper, more strategic relationships with fewer capital providers," Glaser said.
Peter Zaffino, president and CEO of Marsh, said that Marsh's job as an advocate for its clients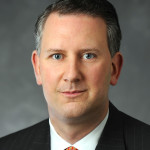 entails "working closely with the insurance companies in the consolidation on strategy, how they intend to integrate the organizations and how that affects risk appetite."
Glaser said there are a host of reasons for today's merger activity but that a prolonged period of low interest rates and benign loss activity are continuing to put pressure on underwriting margins and ROEs for the P/C industry.
"This reality is even more acute on the reinsurance side of the business, where sharper price declines, alternative capital and higher levels of risk retention are all prevalent," he said.
Tax Rates
MMC executives also answered questions about the firm's ongoing efforts to lower its tax burden, which is high compared to some of its competitors that are domiciled in other countries in part to take advantage of lower taxes. In 2012, Aon re-domiciled from Chicago to London and Willis, which is buying Towers Watson, reincorporated in Ireland in 2010.
Glaser acknowledged that in terms of tax rates, MMC is at somewhat of a disadvantage by being a U.S. multi-national compared to its competitors. But he said and he wouldn't trade his firm's other U.S. advantages for the tax advantage. He said MMC simply has to operate its business better in other ways to compete.
"We have to grow faster and we have to have better operating earnings to drive higher pre-tax to arrive at is similar levels on an after-tax basis, so we have been doing that," he said.
MMC expects an effective tax rate of 29.5 percent in the second half of this year and 29 percent for 2016, down in part due to its own tax planning strategies and to lower New York City and state rates. The firm recently hired Dina Shapiro, a former American Express executive, as head of its tax division to continue working on ways to further lower that tax rate.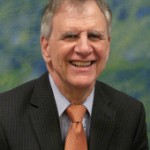 Michael Bischoff, chief financial officer, said MMC is not only at a disadvantage because of higher federal and state tax rates, but also because of the 35 percent rate for any international cash it wants to repatriate into the United States.
But Bischoff said that the firm has dedicated it a "significant amount of resources" to tax planning to be able to repatriate cash into the U.S. in a "tax efficient manner."
Q2 Results
Earlier in the day, MMC announced its second quarter results. For the second quarter, the company's overall revenue was up three percent. In its Risk and Insurance Services segment, revenue was $1.8 billion with underlying growth of two percent.
At insurance broker Marsh, revenue was $1.5 billion and underlying growth was three percent. The U.S. and Canada division had underlying revenue growth of four percent, reflecting strong performance by the core broking operation and Marsh & McLennan Agency. In June, Marsh McLennan Agency acquired Dallas-based MHBT, one of the nation's largest independent insurance brokers with revenue of $75 million. The company said MHBT will serve as MMA's southwest regional hub.
Reinsurance broker Guy Carpenter's revenue declined two percent to $275 million. For the six-months, Guy Carpenter's underlying revenue has been flat, which Glaser said was "a reasonable performance given reinsurance industry pressures."
Was this article valuable?
Here are more articles you may enjoy.