"There are no rules. If you can figure out how to quantify a risk and define it, then you can insure it."
Hank Haldeman, president of the board of directors for the National Association of Professional Surplus Lines Offices, sounded a bit like a bodhisattva when speaking in San Diego on Thursday at the annual NAPSLO conference.
But the point that Haldeman, executive vice president and director of The Sullivan Group, was trying to make is that the excess and surplus market will remain a wide open frontier for entrepreneurs for years to come despite technology disruption – and because of it.
Haldeman was speaking on the Next Generation panel discussion at the conference hosted by NAPSLO, a Kansas City, Mo.-based professional trade association representing the surplus lines industry and the wholesale insurance distribution system.
The panel was moderated by David Dow, senior vice president of AmWINS Insurance Brokerage of California.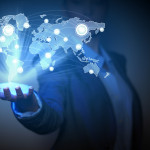 Haldeman's fellow panelists included: Art Davis, president of excess and surplus lines for Colony Insurance Co.; Mike Miller, president and chief operating officer of Scottsdale Insurance Co.; and Ben Sloop, president of AmWINS' access division.
The panel discussion largely focused on technology and whether it would hurt or help the E&S business.
"Technology continues to be a huge impact on the business," said Miller, who noted that where before technology was an option or maybe an advantage for wholesalers and retailers, "now it's table stakes."
However, Miller and others agreed that the wholesale industry in particular would continue to be a "people business" despite the encroachment of technologies.
Miller later remarked that technologies, for example, can deliver increasingly sophisticated data, which is becoming ever-more important for the industry. Yet, even good data has its limits.
"You can't substitute data for good judgement," Miller said.
Davis pointed out that new technologies are putting the insurance business into places where there is no existing data, such as driverless cars.
"That's the beauty of the E&S industry," he said. "We create solutions even when there's not a lot of data."
Of course no tech-centric conversation would be complete without Google.
Dow asked panelists what they thought about the "Googleization of insurance," whether it was real and if so to what end it could impact insurance.
"There is a huge portion of insurance that will be Googelized," Haldeman said.
But, while Google is making insurance more convenient to purchase, such as with its Google Compare launched in March, it's that same convenience provided to customers that will drive business owners to stay with agents who can spare them from having to figure out online what risks they need to insure and what coverage gaps they may have.
"And I don't think that will change," Haldeman added.
Sloop used the travel industry to illustrate his belief that those who do not provide a unique service may succumb like travel businesses did when Expedia and Orbitz came into existence, but said that businesses in need of personalized advice will always turn to a person.
"Ultimately these businesses are going to want an adviser in that process," Sloop said.
Google may not even want to get into commercial lines, said Miller, who wondered whether the tech giant would be reluctant to be in the business of "rolling the dice" by ensuring big, long-tail risks.
"I just wonder if that's really where they want to go – worrying about these losses in the future and if they priced it right," Miller said.
Davis sees new technologies more as an opportunity for the E&S market than a threat.
Uber, for example, has come in and delivered a new means of transportation and a new earnings pipeline for some, so insurance must do the same by creating better products and delivering them in a better way, he said.
"You actually can't disrupt a happy customer," Davis said.
Related:
Topics Excess Surplus InsurTech Tech Google
Was this article valuable?
Here are more articles you may enjoy.