The U.S. Supreme Court accepted a new case with implications for the Washington Redskins' name controversy, agreeing to decide whether the federal government can withhold legal protections for trademarks it concludes are disparaging.
The justices on Thursday said they'll consider whether federal trademark examiners violated the Constitution's free-speech guarantee when they rejected an application from the lead singer of The Slants, an Asian-American dance-rock band.
A divided federal appeals court threw out the 70-year-old provision that lets federal examiners refuse to put disparaging trademarks on a government registry.
"The government cannot refuse to register disparaging marks because it disapproves of the expressive messages conveyed by the marks," the Washington-based appeals court concluded.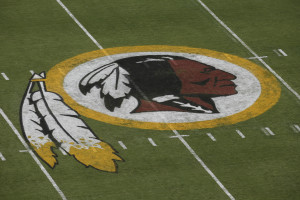 The high court's ruling, due by June, may affect a similar case involving the National Football League's Redskins. A federal judge last year canceled the federal registration for the team's trademarks, ruling that the name disparages Native Americans. The decision opened the door to copycats seeking to use the name.
In the case of The Slants, founder and bass player Simon Shiao Tam says the band's name is designed to reclaim a term that has long been an anti-Asian slur. "We want to take on these stereotypes that people have about us, like the slanted eyes, and own them," he said in court documents.
The U.S. Patent and Trademark Office nonetheless refused to register the trademark after concluding the name was disparaging to a substantial number of people of Asian ancestry.
At the Supreme Court, the Obama administration said the disputed provision doesn't prevent people from using a controversial name or image or affect the separate trademark protections available under state law. The administration says federal registration is a government benefit that provides additional protections for trademarks but doesn't have to be conferred on all applicants.
"This court has repeatedly recognized the critical constitutional distinction between penalizing speech and refusing to support it," the administration argued.
The benefits of federal registration include exclusive rights in parts of the country where no one had previously been using the name or image. Registration also puts would-be competitors on notice that a trademark is legally protected.
The Redskins tried to persuade the Supreme Court to use the team's case to address the issue, even though a federal appeals court hasn't yet weighed in. The justices didn't act on the Redskins' appeal, suggesting the high court will consider only the case involving The Slants.
The case is Lee v. Tam, 15-1293.
Copyright 2021 Bloomberg.
Was this article valuable?
Here are more articles you may enjoy.