Starr Companies has promoted Layla Greytok, vice president, to be the leader of its newly formed Excess Casualty division, a combination of the Excess Commercial Accounts and Excess National Accounts units.
In addition, Starr has named zonal underwriting managers. Senior members of Greytok's management team include Warren Puffer, New York zone; David Meyers, Eastern zone; Laurie Jo Prager, Central zone; and Leonard Streeter, Western zone.
These changes are effective January 1, 2017.
Andy Robinson, senior vice president, said Greytok and her management team have been cross-training underwriters, restructuring resources and evaluating products to enable the Excess Casualty division to more effectively address the needs of middle-market and national accounts clients.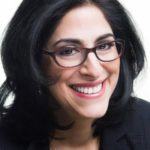 Topics Casualty
Was this article valuable?
Here are more articles you may enjoy.