Ryan Specialty Group LLC has named Charlie Rosson senior vice president.
Rosson is based in San Francisco, Calif. He will work to develop RSG penetration with brokers on a national basis.
He has 23 years of experience in the insurance industry. He was most recently the CEO of Woodruff-Sawyer & Co. The firm announced in September that Rosson was stepping down.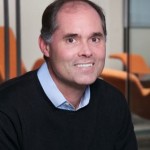 RSG is an international specialty insurance organization, which includes a wholesale brokerage firm, underwriting companies and specialty services.
Was this article valuable?
Here are more articles you may enjoy.