Global specialty insurer The Navigators Group Inc. has appointed Jacob Ingerslev to the newly created position of global practice leader for cyber liability.
Ingerslev will be responsible for leading Navigators' cyber liability practice, including product development, line management and advancement of the company's global cyber initiative. He will focus on further enhancing the company's cyber and technology insurance products and expanding their reach to the various marketplaces in which Navigators operates globally.
Ingerslev most recently served as an advisor to global cyber security software provider Symantec. He has held leadership positions at CNA, Chubb, Zurich and Gerling Scandanavia.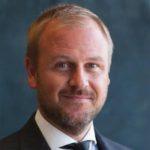 Ingerslev will report to Vincent C. Tizzio, president of U.S. Insurance, and Michael J. Casella, president of International Insurance.
"As the economy has become increasingly interconnected, so have the cyber exposures of single-country and multinational corporations," commented Tizzio. He said the new cyber initiative will help insureds "manage their risk wherever they operate and face potential cyber liability exposure."
Topics Cyber Leadership
Was this article valuable?
Here are more articles you may enjoy.