QBE North America announced two executive appointments in the Property & Casualty business.
Jamie Luce will lead the Commercial Insurance business as senior vice president. He will oversee all of the QBE North America commercial business.
Luce built middle market business over the past 14 years with Liberty Mutual. In his most recent chief underwriting officer role, he was responsible for overseeing Liberty Mutual's Business Insurance segment. He spent his early career in various positions with Wausau Insurance Co., the Westfield Group and American International Group.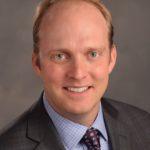 Based in New York, Luce will report to Kathleen O. Zortman, president, Property & Casualty.
Reporting to Luce will be Julie Hespe, who also recently joined QBE as a product leader for the company's commercial portfolio. She is expected to help bolster the overall performance of commercial lines through enhanced performance analysis, while ensuring alignment with customer needs.
Hespe comes to QBE with program development and underwriting experience. She led program development and strategy as an executive vice president for the MGA and brokerage group, BlueSkyRisk. She has also held various leadership positions at AIG, AIG Environmental, Swiss Re and AIU International Environmental.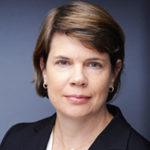 Russ Johnston, chief executive officer, QBE North America, called Luce and Hespe "world-class talent" whose leadership will "drive profitable growth in this important segment."
Was this article valuable?
Here are more articles you may enjoy.