Amerisure Mutual Insurance Co. announced that Jayashree Ishwar has joined the company as chief underwriting officer.
Ishwar will be accountable for corporate underwriting, loss control, advanced analytics and product divisions, and is the newest member of the company's strategic leadership team.
Ishwar reports to Greg Crabb, president and CEO.
Prior to joining Amerisure, Ishwar was the senior vice president and chief underwriting officer for Erie Insurance's $1.6 billion commercial lines business from 2012 to 2016 and as chief risk officer from 2010 to 2012.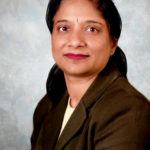 Before working at Erie, she was assistant vice president of enterprise risk management at Nationwide Insurance.
Topics Underwriting
Was this article valuable?
Here are more articles you may enjoy.