While traditional intermediaries still dominate in distributing insurance, the advance in artificial intelligence means that so-called robo advisers have gained traction in recent years, according to Swiss Re. These web-based platforms — providing automated, algorithm-based advice without or with only limited human intervention — assist customers in determining what insurance to cover to select and hold the promise that they help counter human bias. Still, current automated advice tools may not be suitable for highly complex insurance products and the business model has attracted regulatory scrutiny, Swiss Re said.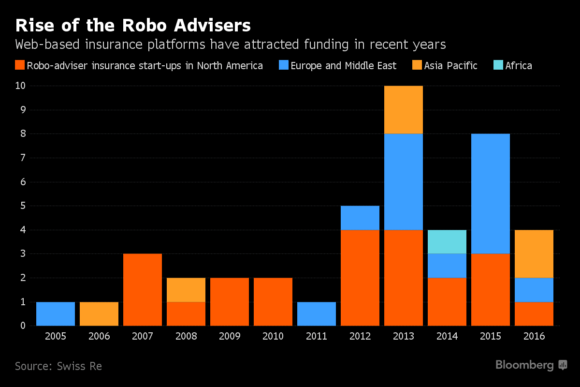 Copyright 2021 Bloomberg.
Was this article valuable?
Here are more articles you may enjoy.