California-based Confie, a national insurance brokerage network for personal lines and small commercial insurance, has appointed Cesar Soriano as chief executive officer. He has been chief operating officer for Confie since 2016.
Mordy Rothberg, the company's founder and executive chairman, will continue to serve in the same capacities.
Prior to Confie, Soriano was president and chief operating officer of Interstate National, a provider of finance and insurance products and services. His background also includes roles as CEO and president of RSM McGladrey Financial Process Outsourcing, as well as positions with TravelCick, Bowne Corp., Dun and Bradstreet, and Xerox Corp. Before joining the private sector, he was an intelligence officer in the U.S. Army.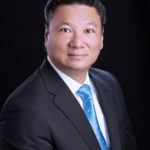 Confie is a portfolio company of ABRY Partners, a Boston-based private equity firm that acquired a majority interest in 2012.
Established in 2008, Confie today has 800 retail locations and generates annual revenues of approximately $500 million. The company sells in California, Arizona, Texas, Florida, Washington, Oregon, Massachusetts, New York, New Jersey, Nevada, Illinois, Alabama, Kansas, Wisconsin, South Carolina, Missouri, Louisiana and Indiana and plans to expand in those and other states, including Georgia, Virginia and North Carolina.
"Confie is one of the largest networks of personal and commercial insurance brokers in the U.S.," said Sorinao. "Our company is positioned to become a leader in the non-standard auto space. I'm honored to be named CEO and look forward to making Confie great for its employees, customers and shareholders."
Was this article valuable?
Here are more articles you may enjoy.