The Travelers Companies has named Bruce Gifford to the newly-created role of enterprise chief data and analytics officer to further strengthen the company's data and analytics capabilities.
Gifford previously served as senior vice president and chief actuary for the company's Bond & Specialty Insurance segment while also leading the Enterprise Business Intelligence & Analytics function.
In his new role, Gifford will be responsible for accelerating the transformation of data into insights through the use of existing and emerging technologies, including artificial intelligence tools and techniques. He will report to Michael Klein, executive vice president and president, Personal Insurance, and head of Enterprise Business Intelligence & Analytics, and to Madelyn Lankton, executive vice president and chief information officer, Enterprise Operations and eBusiness.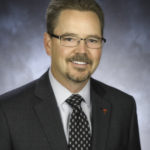 Gifford has 30 years of experience in the insurance industry. After two years at 21st Century Insurance, he joined Travelers in 2009, serving as vice president and chief actuary for Select Accounts until 2012. He is the chair of the company's Analytics Management Committee and is a member of the company's Operating Committee. Gifford is a fellow of the Casualty Actuarial Society and a member of the American Academy of Actuaries.
"Data and analytics have long been core components of our business and key competitive advantages for us," said Klein. "From the development and delivery of our products and services to the ways we interact with our customers and distribution partners, data influences the decisions we make and drives innovation throughout the organization."
Lankton said the insurer's technology, operations and business strategies rely on "actionable insights from data" and Gifford will help in "seamlessly integrating those insights across the organization."
Was this article valuable?
Here are more articles you may enjoy.