American International Group said Ed Dandridge will join the company as head of Marketing and Communications, General Insurance, effective April 16.
In this role, Dandridge will be responsible for General Insurance's global marketing and communications strategy and programs. General Insurance is responsible for global commercial and personal insurance markets.
Dandridge will report to Peter Zaffino, chief executive officer, General Insurance, and will serve as a member of the General Insurance Executive Leadership Team.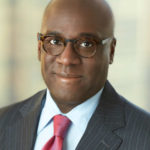 Dandridge is joining AIG from Marsh & McLennan Companies, where he has served as global chief Marketing and Communications officer since 2014. Prior to working at MMC, Dandridge served as president and chief executive officer of the National Association of Investment Companies. Before that, he was chief communications officer for Nielsen, a global information services company. Earlier in his career he served as vice president of Network Television at ABC.
Was this article valuable?
Here are more articles you may enjoy.