Abbe Goldstein has joined The Travelers Companies as senior vice president, Investor Relations. Goldstein succeeds Gabriella Nawi, who recently switched to the company's Personal Insurance finance team.
Goldstein joins Travelers from XL Catlin, where she has been director of investor relations since 2017. XL Catlin is in the process of being sold to French insurer AXA. Prior to working at XL Catlin, Goldstein worked in investor relations for several other firms including at Ambac, NFP, Revlon and Wills Towers Watson.
Goldstein will report to Jay S. Benet, vice chairman and chief financial officer, and will serve on the company's Operating Committee.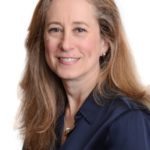 Was this article valuable?
Here are more articles you may enjoy.