Brian Benjamin, a longtime insurance executive with experience in professional liability lines, has joined Zurich North America as head of Management Solutions.
Benjamin will be accountable for the performance of the Management Solutions Group (MSG) unit, which is part of Specialty Products in North America Commercial Insurance.
He will report to Brian Winters, head of Specialty Products, Zurich North America Commercial Insurance. He will also have global responsibilities for financial lines, reporting to Jim Shea, Zurich Global Head of Commercial Insurance, in this capacity.
Zurich's Management Solutions Group helps customers mitigate their risk in management liability, employment practices liability, healthcare, fiduciary and crime. The Specialty Errors and Omissions (E&O) unit is also a part of MSG and includes professional liability E&O, employed lawyers and security and privacy, as well as captive life insurance agents.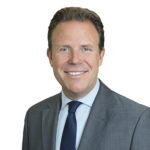 Prior to joining Zurich, Benjamin held executive roles with XL Catlin and American International Group (AIG). He most recently was global head of Mergers & Acquisitions Insurance for XL Catlin, where he has been since June, 2016. Prior to joining XL Catlin, he worked at AIG for more than a decade in field operations and the financial institutions team, including serving as global head of Management Liability and Financial Institutions for three years.
French insurer AXA is in the process of acquiring XL Catlin. Mike McGavick, CEO, XL Group, and Greg Hendrick, president and COO, XL Group, recently issued a letter announcing management changes tied to the merger.
Related:
Was this article valuable?
Here are more articles you may enjoy.