The estate of Michael Jackson sued HBO for $100 million over what it says is the "posthumous character assassination" of the late singer in the "Leaving Neverland" documentary.
The Jackson estate alleges HBO, which is owned by AT&T Inc., violated a non-disparagement clause that was part of an exclusive deal to air Jackson's first-ever televised concert performance in 1992. The estate filed a petition to compel public arbitration of its claims Thursday in state court in Santa Monica, California.
A copy of the filed petition wasn't immediately available from the court's website.
The 2019 HBO documentary details allegations by two men who said they were sexually abused by Jackson when they were children. The documentary was first shown at the Sundance Film Festival last month and is scheduled to be shown on HBO's television channel in two parts on March 3 and March 4.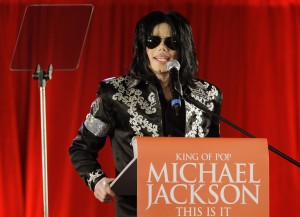 "HBO breached its agreement not to disparage Michael Jackson by producing and selling to the public a one-sided marathon of unvetted propaganda to shamelessly exploit an innocent man no longer here to defend himself," Howard Weitzman, a lawyer for the estate, said in a statement.
"HBO could have and should have ensured that 'Leaving Neverland' was properly sourced, fact checked and a fair and balanced representation," according to the statement. "Instead they chose to fund and produce a film where they knew the two subjects had for many years testified under oath and told family, friends and law enforcement that Mr. Jackson did nothing inappropriate to either of them."
Representatives of HBO didn't immediately respond to a request for comment.
Copyright 2021 Bloomberg.
Topics Lawsuits
Was this article valuable?
Here are more articles you may enjoy.