Brian Winters has been appointed head of Sales and Distribution, U.S. Commercial Insurance, for Zurich North America.
Zurich said the appointment is part of its effort to strengthen relationships with customers and brokers. Toward that end, Zurich is also integrating its distribution and regional management teams into its U.S. Commercial Insurance business.
Winters, who previously was head of Specialty Products, will report to Paul Horgan, head of U.S. Commercial Insurance. The specialties underwriting teams, which had reported to Winters, will be integrated into U.S. Commercial Insurance.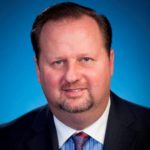 Winters joined Zurich North America in 2007. Before leading the specialties business, he led Zurich's customer and distribution management team overseeing large commercial customer relationships, broker relationships and all marketing activities. He has also led Zurich's casualty practice, including domestic, excess and international casualty operations, as well as strategic risk solutions functions.
Before joining Zurich, Winters held underwriting and broker relations roles at XL Catlin, Kemper, Travelers and AIG.
Was this article valuable?
Here are more articles you may enjoy.