As the coronavirus outbreak continues to cause concern around the globe, the insurance industry is facing a potentially far-reaching impact but has the experience to handle what might come its way.
Based on what the industry has learned from historical pandemic issues such as The Spanish Flu of 1918, and more recently, the Ebola outbreak beginning in 2014, "there is almost no aspect of the insurance business that would not be impacted by a global pandemic," Wilson Elser Partner Paul White told Insurance Journal in a recent audio interview about what the coronavirus outbreak could mean for the industry.
A global pandemic could have serious consequences for the insurance industry. "[I]n fact, for lack of a better word, the plague that arises from a global pandemic if it is not controlled truly can be a calamity," he said.
A pandemic, broadly speaking, is a global disease outbreak, White explained. A flu pandemic, similar to what is happening now with the coronavirus, typically occurs when a new influenza virus emerges for which people have little-to-no immunity and no vaccine.
"Pandemics are increasingly threatening in our society because we have a small global community, widespread commercial air travel and extensive international shipping of food, which creates transmission opportunities and provides the means for the rapid spread of contamination and infection relative to a virus such as coronavirus," White said.
Coronaviruses are a large family of viruses that are common in many different species of animals, including camels, cattle, cats and bats. Rarely, animal coronaviruses can infect people and then spread between people such as with MERS, SARS, and now with this new virus, according to the Centers for Disease Control and Prevention website.
On February 11, 2020, the World Health Organization announced an official name for the disease that is causing the current outbreak of coronavirus: COVID-19. The CDC is closely monitoring this outbreak, which was first detected in Wuhan City, Hubei Province, China, and continues to expand.
Chinese health officials have reported tens of thousands of cases in China. Illnesses, most of them associated with travel from Wuhan, also are being reported in a growing number of international locations, including the U.S. The U.S. reported the first confirmed instance of person-to-person spread with this virus on January 30, 2020, according to the CDC website.
"It's being watched very closely because we're in that stage where we have a virus, we don't have a vaccine for it, and we are in a situation where we are getting human-to-human transmission of the coronavirus," White said.
Insurance Impact
White added that the situation raises questions around multiple product lines.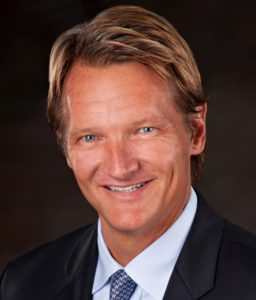 "You could look at almost any product line in the insurance industry and say, 'Is there going to be business interruption coverage under a property policy? Are there going to be liability suits that look at the ongoing transmission of the virus? Are directors and officers going to be held accountable for anything that they do? Is the health care industry going to be held responsible? Are pharmaceuticals?'" he said. "So you end up with a lot of questions being asked about culpability, both for the origin and for the spread, and for any failure to prevent the spread."
Robert Lane, senior vice president at Alliant Insurance, said business interruption (BI) losses in particular are mounting due to the coronavirus, and "insurers are receiving claims notices by the thousands."
"Just think about how many U.S. companies manufacture parts or otherwise work in coordination with Chinese companies to produce products of all kinds," he said. "If they can't ship their products or we can't import them due to governmental restrictions, BI losses could skyrocket."
Additionally, Lane said insurers are moving quickly to add exclusions to event cancellation insurance policies and refusing to offer the coverage for going-forward policies.
"Otherwise, business interruption claims are pouring in under first-party property policies," he said. He said he was with a global insurer last week in London whose head of claims confirmed they had already received more than 1,000 claims notices related to BI losses for coronavirus.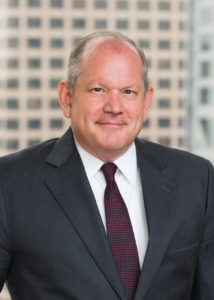 A more traditional property insurance policy with business interruption coverage is typically going to require direct physical loss to property, White said.
"If a business shuts down because of contamination of that physical facility due to the coronavirus, it may have a viable basis for a direct physical loss," he said. "Other policies, however, are referred to as specified risks and may not include coverage for contamination that renders a property uninhabitable."
General liability insurance also may be implicated by the coronavirus outbreak if there are third-party bodily injury claims resulting from exposure to harmful conditions or failures to exercise reasonable care in guarding against the risk of exposure to the virus, Sherilyn Pastor, chair of McCarter & English's Insurance Recovery, Litigation and Counseling practice, explained.
"Even when such coverage is afforded, there may be an exclusion for epidemics or pandemics, and the policy definition of those terms will be important," she said.
Additionally, directors and officers liability insurance could be impacted if shareholder litigation occurs alleging a company's failure to develop adequate contingency plans, to observe recommended or required protocols or the disclosure of risks to financial performance, she added. Employment practice liability insurance also may be affected if employees allege they were mistreated when suspected of being infected.
"Coordinated efforts by insurers to respond in a consistent manner will be one of the main focuses of the insurers impacted," Lane said.
He added that it is critical for policyholders to review their current insurance program in coordination with their broker and experienced coverage counsel. Property and all risk policies, business income and BI insurance, crisis response and key person coverage are all areas where coverage may be available, he said.
Policyholder Considerations
Because the insurance industry has historically evolved over time, carriers could begin revising exclusions or charging additional premiums for carve-outs from those exclusions following a viral outbreak, according to Jennifer Black Strutt, an attorney in McCarter & English's Stamford, Conn., office.

She pointed to one example of how the pollution exclusion in policies has taken several forms over the last several decades in response to toxic tort litigation and judicial interpretation of applicable policy language.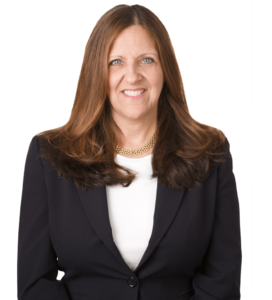 "This is all the more reason for policyholders to be particularly cautious when purchasing insurance going forward," she said. "If, upon renewal, an insurer attempts to broaden an existing exclusion or add a new exclusion, the policyholder should consider whether it needs to purchase the coverage that is not being renewed."
To ensure they have the right insurance coverage, businesses must give careful consideration to their particular needs and risks, Pastor said.
"No two companies are identical, and an insurance product that is sufficient for one policyholder might have significant short-comings as applied to another policyholder," she said.
Corporate policyholders facing such risks and losses should familiarize themselves with their insurance policies to confirm they meet their needs. If coverage is available, policyholders should be aware of all of the policies' notice requirements, as failure to comply with notice requirements may lead to an insurer disputing coverage and arguing for an unintentional forfeiture or limitation on coverage, she explained.
"All too often, a policyholder assumes the insurance purchased will cover a loss, and then is surprised to learn the insurer is asserting a coverage defense based on a policy provision, condition or exclusion that it did not highlight or ignored when selling them the insurance," she said. "The devil is in the details when it comes to insurance contracts."
Industry Response
White said that despite the widespread impact of the coronavirus outbreak, overall, he believes the insurance industry is well prepared to address a global pandemic.
"I know some insurers go so far as to set up pandemic teams, and I've been involved in actually working with insurers on advising them on issues as they evaluate their own coverage," he said. "They in some respects treat it similar to a CAT team that insurance companies have in place to respond to natural disasters."
He said that the insurance industry has examined the current outbreak of coronavirus, offered coverages, and is continuing to develop new product lines.
"I'm aware of at least one broker and insurer who have teams together to look at U.S.-based businesses with global operations affected by an infectious disease outbreak, and they have come up with risk modeling that integrates into the risk model what happens in the event of a pandemic and how can we extend coverage for that," he said. "They look at those triggers, they look at the risk model, and they get analytics on infectious disease outbreaks, looking against threats they may face and customizing according to their own specific expenses, geography, the type of disease they're facing, or a specific calendar year."
Lane agreed that the insurance industry is well-prepared to face this coronavirus outbreak, particularly after weathering many catastrophic events of the past decade.
"With all the global catastrophic events over the past decade – wildfires, hurricanes, tornados, previous outbreaks, and the like – insurers have extensive experience dealing with unforeseen events impacting populations," he said.
Topics Carriers Catastrophe USA Claims Property Market COVID-19 China
Was this article valuable?
Here are more articles you may enjoy.