Chubb has appointed Michelle McLaughlin to be chief underwriting officer of its North America retail commercial property/casualty insurance division.
In this capacity, McLaughlin will guide the business lines' underwriting strategies and authority, as well as general underwriting management, for a division that serves middle market and small businesses through 48 offices in the United States and Canada.
Based in Whitehouse Station, N.J., McLaughlin will report to division presidents Ben Rockwell, Middle Market, and James Williamson, Small Business.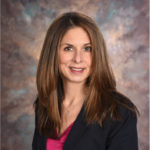 Prior this appointment, McLaughlin served as executive vice president and Property and Marine manager, Commercial Insurance, Chubb North America. She began her career at Chubb in 1992 as an intern in the company's internal audit department, and during the course of her career has held a number of underwriting leadership roles with increasing responsibilities. She pursued a career in underwriting within Chubb's Financial Institutions Group in 1997, and in 2006, she joined Chubb's Property team where she furthered her technical knowledge and underwriting capabilties.
Was this article valuable?
Here are more articles you may enjoy.