Philadelphia Insurance Companies announced that after 38 years with the company, Bob O'Leary will step aside as chief executive officer at the end of the year. President John W. Glomb is being promoted to CEO effective January 1.
O'Leary spent the last eight years in the role of CEO and will continue to serve as chairman of the board.
Glomb joined Philadelphia Insurance Companies in 2007 as senior vice president of the Management and Professional Liability division. Since taking over as chief underwriting officer in 2011, PHLY launched new Surety, Corporate Underwriting, Environmental, Excess & Surplus, and Accident & Health divisions, and expanded operations to enhance underwriting for small businesses.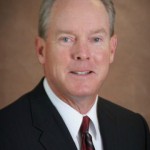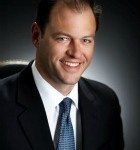 In 1982, O'Leary joined the Maguire Insurance Agency – which later became Philadelphia Insurance Companies in 1987 – and helped establish PHLY's Northeast region in his hometown of Boston. He was part of the team that helped PHLY expand nationwide and eventually become a publicly-traded company in 1993 before the Tokio Marine Group acquired PHLY in December of 2008. O'Leary was named CEO in 2013 and chairman in January.
Since Leary took over as CEO in 2013, PHLY expanded its services and size while reporting solid financials. He also spearheaded volunteer and charitable programs, including the creation of The PHLY Foundation and the planting of 480,000 trees since 2015 as part of the PHLY 80K Trees program.
Was this article valuable?
Here are more articles you may enjoy.