Fast-growing specialty lines insurer Applied Underwriters announced the creation of a U.S. based division of its Applied Financial Lines business unit to provide directors and officers (D&O) coverages in the U.S.
The new D&O division will be under the direction of its newly-named president, Stephen McGill. Prior to joining Applied, McGill served as chief underwriting officer of AIG's Validus Specialty Group, after serving as group head of professional lines at Argo. Previously at XL and then XL Catlin for 16 years, ultimately as global product leader for financial institutions, his career has also included positions at Executive Risk, Alexander & Alexander, and Sedgwick.
"Our initial target business will focus upon D&O liability, both primary and excess. Over time we will add miscellaneous professional liability, and other professional liability segments including architects and engineers, accountants, agents and brokers, and lawyers," said Day.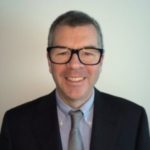 "We have begun to assemble powerful industry resources company wide and now welcome Steve McGill, an accomplished professional, through whom we look forward to serving a growing number of agents and brokers and their clients in the critical D&O sector," commented Applied Underwriters CEO Steve Menzies.
Applied Financial Lines' U.S. operation will be headquartered in New York City.
Menzies has positioned Applied Underwriters on an expansion track and been hiring top industry talent since repurchasing the company he founded from Berkshire Hathaway in October, 2019.
The latest announcement on the U.S. D&O operation comes following the company's acquisition last month of the renewal rights to StarStone's financial lines book of business, a move it sees providing a solid basis for expansion. Applied Financial Lines' International Division will operate from Paris and Cologne to underwrite several specialty lines in the European Union and in the Middle East, including professional indemnity and D&O. Jeroen Claesen has been appointed to lead the European Division of Applied Financial Lines, working from the Paris Office.
Applied Underwriters also recently named three executives from AIG's Private Client Group to develop its new Applied Fine Art and Collectibles business unit that is based in New York.
In November, the firm launched Applied Specialty Underwriters in New York to focus on select casualty excess and surplus risks across the country, with an initial focus on large construction in New York. Christopher Day was named president of this new company. Most recently, Day served as president of the Casualty group at Tokio Marine HCC and, before that, as president, Primary Casualty, for Navigators Group.
Last June, Applied acquired Blue Ridge Specialty Group of Greenfield, South Carolina, a managing general underwriter specializing in trucking -related risks.
In March, the company acquired Centauri Specialty Managers from its primary shareholder AXA/XL, and third party administrator Siebels-Bruce. As part of its purchase of CSM, Applied Underwriters also gained an exclusive option to buy the Centauri holding company's two insurance carriers, Centauri Specialty Insurance Co. and Centauri National Insurance Co. Applied, formerly primarily a workers' compensation expert, said it plans to use the Centauri companies to expand nationally into other lines of property/casualty insurance. Centauri writes residential property, commercial lines, flood and other lines.
The Applied Underwriters operational headquarters is in Omaha, Nebraska.
Topics Underwriting
Was this article valuable?
Here are more articles you may enjoy.