Hartford Names Burns as Head of Marketing and Comms, Succeeding Bromage
The Hartford has appointed Claire Burns chief marketing and communications officer, effective Sept. 1.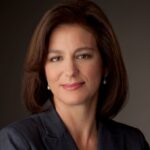 Burns will report directly to Chairman and CEO Christopher Swift. She succeeds Kathleen Bromage, who is currently chief marketing and communications officer and head of the company's Hartford Next transformation initiative. Bromage will remain in an advisory role and continue to oversee Hartford Next through the end of the year.
Most recently, Burns served as chief marketing officer for Prudential International, overseeing brand, marketing, digital transformation, product management and business strategy, with a focus on accelerating the company's growth in Japan, China, India, Indonesia, Brazil, Mexico and Argentina. Prior to that, she spent more than seven years at MetLife as chief customer officer and held leadership roles at ALICO (a former subsidiary of AIG), Lincoln Financial and Aetna.
Since joining The Hartford in 2004, Bromage has held several senior leadership roles in marketing, strategy and digital. She has served as chief marketing and strategy officer for Small Commercial, chief marketing and strategy officer for Personal Lines and senior vice president of e-business. She's been a tireless advocate for talent development, diversity, equity and inclusion as both a founding member of the Professional Women's Network Employee Resource Group and an ongoing sponsor of the Young Professionals Employee Resource Group.
***
Beazley Promotes Beerli to Lead New Specialty Risks & US Programs Team
Specialist insurer Beazley has promoted Florian Beerli to lead its newly formed Specialty Risks & US Programs team. In addition to his new responsibilities, Beerli will remain global lead for Product Recall.
Prior to joining the insurer in April 2020, Beerli was senior vice president, product recall, for Chubb (formerly ACE Group), where he worked for seven years, according to his LinkedIn profile. Previously, he was vice president, Crisis Management, at Crum & Forster. He also had a crisis management role at Catlin where his LinkedIn profile said he worked from February 2007 to May 2009. Prior to that, he held various roles at AIG for nearly six years.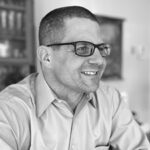 Beazley said its Specialty Risks & US Programs team provides a suite of products that are niche by nature, and that require wide underwriting and claims expertise in order to navigate the nuances of the industries these policies cover.
The product offerings include:
Product Recall – claims-made coverage for consumable products, consumer goods, and component parts manufacturers globally.
Media Liability – a tailored solution for media-related businesses globally ranging from publishers to broadcasters, bloggers, vloggers, social influencers and authors.
Miscellaneous Medical & Life Sciences (small business) –professional and general liability insurance for a wide array of US-based healthcare providers.
US Specialty Programs – bespoke programs designed for a variety of specialty risk categories for professional and general liability risks in the US.
***
AIG Promotes Purtill to Chief Risk Officer
American International Group Inc. announced that Sabra Purtill has been named executive vice president, chief risk officer. Based in New York, Purtill will report to President and Chief Executive Officer Peter Zaffino, and will join the AIG Executive Leadership Team. Purtill has been serving as interim chief risk officer for AIG since February 2021.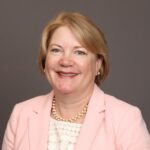 As CRO, Purtill will oversee AIG's corporate risk management strategy on an enterprise-wide basis as AIG continues to strengthen its culture of underwriting excellence with an appropriate risk appetite while adjusting to a dynamically changing environment, including emerging climate, cyber and other fast-evolving risks. Prior to accepting this role, Purtill served as AIG's deputy chief financial officer overseeing treasury, rating agency relations, investor relations and corporate development.
Over Purtill's 30-year career, principally focused on the insurance industry, she has held a wide range of executive roles at several companies. Prior to joining AIG in 2019, she was with The Hartford Financial Services Group Inc., where she served as senior vice president, Investor Relations & Treasurer. She was also managing director, Investor Relations & Communications, at Assured Guaranty Ltd. and prior to that was a corporate finance officer at ACE Ltd., now known as Chubb Ltd.
Purtill holds a Master of Arts degree from Georgetown University and a Bachelor of Arts degree with high honors from The University of Virginia. She is a member of Phi Beta Kappa and has held a Chartered Financial Analyst (CFA) since 1995. In addition, she is a member of the board of trustees of Middlesex Health Systems where she serves on the audit and investment committees, and she is vice chairman of the advisory board to the Center for Politics at The University of Virginia.
Topics USA Excess Surplus AIG
Was this article valuable?
Here are more articles you may enjoy.