AXA XL Names Clark as Marine Liabilities Global Practice Leader
AXA XL's Global Marine insurance business has appointed Stephen Clark as its Marine Liabilities Global Practice leader. Based in Chicago, Clark assumes this new role in addition to retaining his responsibilities as North America Hull and Liabilities Practice leader.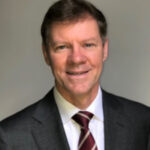 Clark joined AXA XL in 2017 to head its marine hull & liabilities business in North America. Prior to joining AXA XL, he served as vice president of Ocean Marine business at CNA. He earned his undergraduate degree from the State of New York Maritime College and his MBA from Fordham University. He holds his Chartered Property Casualty Underwriter (CPCU) and Associate in Marine Insurance Management (AMIM) designations.
"Since joining our team in 2017, Steve has done a tremendous job steering our North America marine liabilities book of business in the right direction," commented Anne Marie Elder, global chief underwriting officer for AXA XL's Marine insurance business. "Now, in his new responsibilities, he'll put his 30 years of marine underwriting and management expertise to work for us on a global basis. Working with our marine teams in each region, Steve will help us drive consistency of our practices, products, and pricing across our Marine liabilities business worldwide."
AXA XL's Global Marine business provides insurance for clients with special coverage needs for their marine exposures, including inland marine, ocean cargo, blue and brown water hull, protection & indemnity (P&I), as well as excess and primary marine liabilities. Risks are written on both a primary and an excess of loss basis.
***
Hamilton Appoints Ironshore's Marzec as Head of Management Liability, U.S. E&S Business
Bermuda-based Hamilton Insurance Group Ltd. announced the appointment of Kevin Marzec as head of Management Liability for its U.S. Excess and Surplus (E&S) business.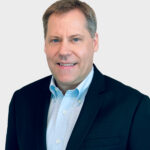 Reporting to Clay Rhoades, president, U.S. E&S, Marzec joined Hamilton last month and has responsibility for building out the U.S.-based book of management liability insurance business, leveraging Hamilton Insurance DAC, the company's platform that supports U.S. E&S lines and shares its rating of "A-" by A.M. Best Co. Inc.
Marzec joins Hamilton with rich experience in the wholesale management liability space, most recently having spent nearly 12 years with Ironshore in Tampa as assistant vice president, U.S. Wholesale D&O Division where he developed a national strategy for tough-to-place business. Prior to Ironshore, Marzec spent four years as private enterprise producer at Beazley Group in Atlanta. Early in his career, he spent several years as a senior underwriter at both ACE Westchester and AIG.
"Kevin is a very welcome addition to Hamilton's US E&S team," said Rhoades. "He has hit the ground running at a time when our team is undertaking rapid growth and he is quickly establishing a book of business writing primary and excess private company and not-for-profit directors and officers (D&O) liability, employment practices liability and fiduciary liability for hard-to-place accounts."
Topics Excess Surplus Leadership AXA XL
Was this article valuable?
Here are more articles you may enjoy.