This is part of a series of articles from Insurance Journal's annual Insuring Cannabis Summit on Oct. 14. You can find more articles from the summit at the bottom of this one.
The green rush, a term for talent crossing over from traditional industries to the cannabis sector, may still be on – and those people coming over and bringing a history of sophisticated and impactful business practices.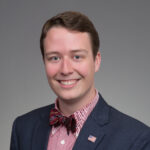 "As we watch cannabis mature into a more mainstream normalized industry, we can expect to see cannabis businesses continue to bring on talent from other industries like the pharmaceutical, agricultural, manufacturing, retail, and so on, that are going to bring with them a different type of experience and professionalism," said Matt Johnson, vice president of QuadScore's Risk Services division. "We've already seen some of the largest companies in the cannabis space start to take a more serious stance on risk management by having a dedicated risk manager to oversee their operations and limit risk wherever possible."
Johnson was part of a panel called "Into the Future: Insuring Cannabis in Coming Years," that capped off Insurance Journal's annual Insuring Cannabis Summit on Oct. 14.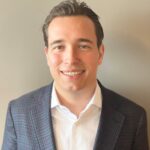 He was joined by Michael Hall, vice president and cannabis department manager for Golden Bear Insurance Co., Beth Medvedev, division manager with James River Insurance Co. who is responsible for the life sciences division, Summer Jenkins, who chairs the National Cannabis Industry Association's Risk Management & Insurance Committee, and Mallory Czuchra, the cannabis program manager for Rockall Insurance Agency.
As the panel's title indicated, the expert speakers all took a whack and telling the audience what the next few years holds in insuring cannabis.
Medvedev agreed with Johnson about new people continuing to come in and bring knowledge and innovations from outside the insuring cannabis sector.
"I do see the cannabis industry shifting a little bit," Medvedev said. "I think there'll be a lot more emphasis on distribution and consumption. We see it now with a lot of lounges where you can come and consume your marijuana, and also cafes, dispensaries, that have their own portion. I think that the hospitality part of cannabis is really going to grow."
She believes consumption will expand to hotels, resorts, and other leisure venues similar to how alcohol is served at bars. And beyond that, she added, who knows.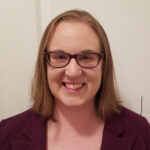 "The people I've met, who've worked in the cannabis, people who have dispensaries or sales, things like that, they're very entrepreneurial and they're really driven by innovation," Medvedev said. "And so, I think we can expect that there's a lot of things that we don't know about, and really what we should do as an insurance organization is that we have to be flexible and we have to be nimble so that we can address the issues as they come up and really help insureds manage their risk, and then offer the coverages that they need."
Jenkins discussed the need for standardizing policy language.
"Other industries, retail for example, there's standardized language that's commonplace amongst most insurance carriers," Jenkins said. "Whereas in the cannabis industry, almost all of the language is different. So, it poses a challenging situation for retail brokers who are selling these products, and for insurance who are purchasing them because the language is different. And oftentimes, there are exclusions that excluded certain aspects of their typical business operations, things like health hazard exclusions, different operational exclusions, and warranties."
Legalization, would of course be an industry game-changer. Hall, who's been watching legalization efforts internationally, believes issues like lack of capacity and availability of a variety of insurance products for cannabis, would get some help soon after cannabis is taken off the list of controlled substances by the federal government.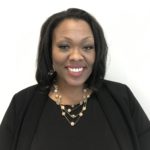 "So, I think as soon as we see full legalization, those gray area carriers that are already writing it are going to come out and start advertising it, and the people who've been standing on the sidelines waiting for US legalization will definitely jump in," Hall said.
A bigger help would come from international agreement on how to regulate cannabis, he added.
"But until we have an international regulatory framework around cannabis or at least legalization throughout Europe, we're not going to see those European carriers step in, even when we see the regulations change in the U.S.," he said. "So, it'll be interesting to watch. The US isn't the first country to start legalizing cannabis. Canada's done it, Uruguay's done it, and other countries are exploring it. So, I'm sure we'll start to see things moving pretty quickly as soon as the U.S. makes its decision."
But until all of that happens, regulations in the U.S. are being done state by state, which poses problems that people like Czuchra will continue sorting out.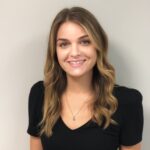 She used regulations in Michigan, as an example, which requires a $100,000 sub-limit for adulterated marijuana, and the state is implementing a $50,000 sub-limit for coverage similar to liquor liability.
"Michigan is actually the only state that I'm aware of that has regulations that are this specific," Czuchra said. "The $100,000 sub-limit is a product liability coverage requirement for bodily injury arising out of the sale of adulterated marijuana."
While other states require the basics, such as product liability or general liability, and others have no statewide requirements leaving it up to municipalities, she added.
Czuchra believes states will start getting it together and will do so by paying attention to what's working and what isn't in other states.
"I think states are going to look at each other and say, 'What's working and what's not working?," she said. "Companies buy insurance so that they don't go out of business when there's a claim, but states are more concerned with the public liability. 'Is the consumer going to be made whole again when they're injured by your product?' And so, we expect states to implement requirements that are maybe more broad. You have to have products liability, you have to have general liability as the markets grow and claims increase in frequency."
Topics Cannabis
Was this article valuable?
Here are more articles you may enjoy.