Liberty Mutual Insurance plans to appoint Kim Garland as president of State Auto Financial Corp. following the completion of Liberty Mutual's pending acquisition of State Auto. The deal is expected to close in 2022.
Garland is currently senior vice president of personal and commercial lines and managing director of State Auto Labs.
Mike LaRocco, current State Auto Financial chair, chief executive officer and president, called Garland "the right person to lead State Auto into a new future. "
Liberty Mutual said it has no announcement on LaRocco's future role at this time.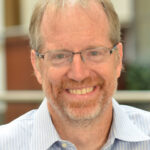 Since joining State Auto in 2015, Garland's roles have included leading personal lines, leading commercial lines and helping found State Auto Labs, State Auto's corporate venture capital fund. Garland also led the rebuild and restructuring of State Auto's personal lines and commercial lines businesses.
Before joining Columbus, Ohio-based State Auto, Garland was chief product officer for AIG's Global Property & Casualty Consumer Division. Previously at AIG, he helped lead the restructuring of United Guaranty, AIG's mortgage insurance company, as its chief operating officer and later, CEO. Before joining AIG, he managed the personal auto business at Safeco prior to its 2008 acquisition by Liberty Mutual, and also started Safeco's former innovation company.
Liberty Mutual to Acquire State Auto Group
Garland began his insurance career at GEICO, where he held actuarial, product management roles and customer service roles. He is a member of the board of directors of Rev1 Ventures, a Columbus-based startup accelerator and venture capital fund.
Liberty Mutual reported its plan to acquire the super-regional insurance holding company in July. Under the terms of the agreement, State Auto mutual members will become mutual members of Liberty Mutual. Also, Liberty Mutual will acquire all of the publicly held shares of common stock of State Auto Financial for $52 per share in a cash deal of about $1 billion.
The acquisition will expand Liberty Mutual's already strong position in personal lines and small commercial insurance. Through the deal, Liberty Mutual will add $2.3 billion in premium and State Auto's network of approximately 3,400 independent agencies across 33 states. This will position it to become the second largest carrier in the independent agency distribution channel.
The insurance subsidiaries of State Auto Financial Corp. are part of the State Auto Group. The State Auto Group markets its insurance products through independent insurance agencies. The State Auto Group includes State Automobile Mutual, State Auto Property & Casualty, State Auto Ohio, State Auto Wisconsin, Milbank, Meridian Security, Patrons Mutual, Rockhill Insurance, Plaza Insurance, American Compensation and Bloomington Compensation.
Topics Mergers & Acquisitions Auto
Was this article valuable?
Here are more articles you may enjoy.