It wasn't Santa and his reindeer landing on roofs that shook some central Oklahoma homes early Christmas morning.
A small earthquake struck near Spencer at about 4:30 a.m. Wednesday, according to the U.S. Geology Survey. There were no immediate reports of damage or injuries.
The earthquake registered a 2.7 magnitude, and its epicenter was 5 miles north of Spencer and 11 miles northeast of Oklahoma City. The earthquake had a depth of about 3 miles, according to a preliminary report from the federal agency.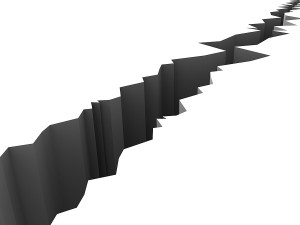 Another earthquake was reported near Edmond around 9 p.m. on Tuesday. Preliminary USGS data show that that earthquake had a magnitude of 3.7 and was centered about 6 miles east-northeast of Edmond and 14 miles north of Midwest City. It had a depth of about 3 miles.
Earthquakes have become more common in Oklahoma in the past several years. A recent study by the USGS says the seismic activity is here to stay, although it's not clear why.
Only a handful of earthquakes with magnitudes greater than 3.0 occurred each year in Oklahoma from 1975 to 2008. But since 2009, the USGS says, more than 200 temblors have hit central Oklahoma. Many are based around the Oklahoma City area.
Although there have been no deaths and little property damage, the increase in seismic activity has more residents considering earthquake insurance.
Copyright 2017 Associated Press. All rights reserved. This material may not be published, broadcast, rewritten or redistributed.