Albert Betts will become executive director of the Insurance Council of Texas on April 1.
Betts, who had served as general counsel to ICT since 2009, will replace Rick Gentry. Gentry is retiring after 17 years as the association's manager.
Betts has nearly 25 years of experience in public policy, law and management related to various aspects of the insurance industry and insurance regulation.
He was a partner in the Austin office of Thompson Coe Cousins & Irons LLP. His law practice focused on representing the interest of clients before the Texas Department of Insurance and other regulatory agencies along with representing the insurance industry, insurance companies, and other clients before the Texas legislature and other government officials.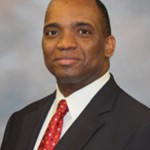 Prior to Thompson Coe, Betts was appointed as the state's first commissioner of workers' compensation for Texas by Gov. Rick Perry. He led the 2005 reform of the workers' comp system and the Division of Workers' Compensation. Prior to his appointment, Betts worked at the Texas Department of Insurance, where he was chief of staff for former Insurance Commissioner Jose Montemayor and assistant general counsel to former Commissioner Elton Bomer. Previously Betts was the agency's manager of human resources.
Betts has also been an assistant attorney general and general counsel for the state's risk management agency.
The Insurance Council of Texas is located in Austin. Its membership includes roughly 500 property/casualty insurers writing business in Texas.