Higginbotham has purchased a portion of Willis of Texas Inc.'s operations.
The transaction includes Willis of Texas' operations in San Antonio, McAllen, Victoria and Tyler. Combined, they add 35 employees and one new geographic market to Higginbotham's Texas footprint.
The San Antonio and McAllen offices will continue being led by Managing Directors Drew Apperson and Ben Smith, respectively. The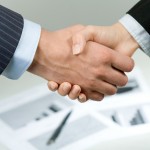 Victoria and Tyler groups will merge with Higginbotham's residing offices.
Fort Worth-based Higginbotham has another 22 offices across the state and a workforce approaching 650.
Was this article valuable?
Here are more articles you may enjoy.