CoVerica Agency Alliance, based in Dallas, has added Chris Sterlacci as regional vice president.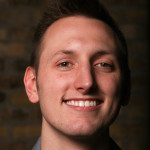 Sterlacci will work with Regional Vice President Ashley Fox and more than 50 independent insurance agencies to help enroll new partners and support existing members with building more profitable and successful agencies.
The CoVerica Agency Alliance is a strategic partner of SIAA (Strategic Agency Alliance) North Texas.
Source: CoVerica Agency Alliance
Was this article valuable?
Here are more articles you may enjoy.