The Texas 14th Court of Appeals this week ruled in favor of former energy executive in a legal fight over whether the company's director and officer insurer should have paid to defend or indemnify the executive as part of a bankruptcy litigation.
The court ruled for Superior Offshore International Inc. Chief Financial Officer Roger D. Burks and sent his case back to the trial court in Harris County to decide whether D&O insurer XL Specialty Insurance Co. should have paid to defend or indemnify Burks.
Following its bankruptcy notification Superior faced both bankruptcy and shareholder lawsuits. In this case XL Specialty declined to cover Burks' defense costs when the company's bankruptcy estate came after his compensation.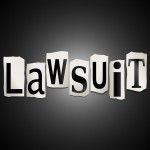 The trial court now has been told to take another look at the breach-of-contract claims filed by Burks, who is seeking roughly $2 million in damages for the compensation he lost when he settled with the bankruptcy estate, plus legal fees. The case is Roger D. Burks v. XL Specialty Insurance Co., No. 14-12-00740-CV.
Topics Texas Legislation Directors Officers
Was this article valuable?
Here are more articles you may enjoy.