The Arkansas House has approved legislation aimed at preventing kid-friendly advertising and packaging of medical marijuana, and may soon consider banning any pot ads altogether.
The House approved by an 89-1 vote legislation that would require the state to limit medical marijuana's advertising, packaging and promotion to avoid making the drug appealing to children. Rep. Douglas House said the proposal was aimed at preventing advertising featuring "dancing bunnies and flying worms" or other kid-friendly images.
The measure now heads to the Senate. It's among several measures lawmakers are taking up after voters approved medical marijuana in November.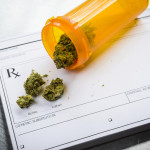 House also filed a separate measure that would ban medical marijuana advertising outright. It also would ban dispensaries and cultivation facilities from using symbols commonly associated with the practice of medicine.
Copyright 2017 Associated Press. All rights reserved. This material may not be published, broadcast, rewritten or redistributed.