Dr. Shealynn Buck, an expert in employee wellbeing and improving health outcomes, has joined Lockton Benefit Group in Dallas as chief medical officer.
Buck will advise employers on health strategies that improve employee wellbeing, reduce costs and improve productivity.
Dr. Buck becomes part of the Lockton Health Risk Solutions team, collaborating with clients to offer state-of-the-art resources that customize health and wellness solutions based on client data and business realities.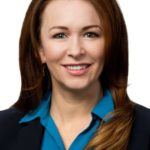 Most recently, she served as vice president of health integration at Marsh & McLennan Agency. She previously was executive director of DeKalb Regional Health System's WorksWell and medical director of the system's Wellness Center. She has spoken extensively for organizations and with the news media on health issues including stress, disease prevention, and transfusions.
Dr. Buck is a licensed physician, holding a Doctor of Medicine (MD) from the Emory University School of Medicine in Atlanta. She is Board Certified in Clinical Pathology by the American Board of Pathology, and is a member of the American College of Occupational and Environmental Medicine (ACOEM).
Source: Lockton
Was this article valuable?
Here are more articles you may enjoy.