The Insurance Council of Texas (ICT) has elected Thomas Fitzpatrick as chair of the ICT board of directors, beginning Jan. 1, 2018.
Fitzpatrick has served on the ICT board since 2008 and most recently served as vice-chair in 2016-17. Fitzpatrick is the senior vice president and Houston branch manager for Chubb. He is responsible for profit and loss, staff development, strategic direction and agent/broker relationships for business produced in the Houston territory which also includes east Texas and Louisiana.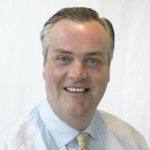 The board also elected its other officers for 2018-19: John Stuckemeyer, counsel for State Farm's Corporate Law Department, was elected vice chairman; David Lavergne, regional president for the Travelers Companies, was elected treasurer; and John Schramm, vice president and branch manager for CNA, was elected secretary.
Bob Zeman, corporate counsel for Allstate, will serve as immediate past chair.
For 2018, the other members of the ICT board of directors and their representatives will be:
Kemper Services Group: Dorothy Langley
Farmers Insurance Group: Frank Galitski
United Fire Group: Joe Johnson
Texas Farm Bureau: Michael Gerik
Union Standard Insurance Group: Keith Mitchell
Republic Group: Thomas Greenfield
Progressive: Scott Spriggs
Nationwide: Jonna Kay Hamilton
USAA: Kari King
State Auto: Errica Rivera
Source: ICT
Was this article valuable?
Here are more articles you may enjoy.