Risk management services firm, Hanover Stone Partners, has tapped Ellen Shew Holland to lead its newly established national higher education practice. She is based in Dallas.
Shew Holland will lead a practice that will focus on providing a wide range of risk support services to private and public colleges and universities. The practice will assist with the design and implementation of strategic and enterprise risk management initiatives, including resilience, as well as provide focused consulting on cyber-risk assessments bridging efforts in this area with IT professionals.
Previously, Shew Holland was associate vice president and chief risk officer for Southern Methodist University (SMU), a position she held since 2014. She also has served as chief risk officer for the Oregon University System (OUS).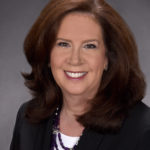 There, she created the first self-insured risk management program for the state's seven public universities in 2012, which subsequently became the Public Universities Risk Management & Insurance Trust (PURMIT).
Prior to OUS, she was director for Risk Management at University of Denver. She began her risk career as the Loss Control/Database & Business Continuity manager at Georgetown University.
Source: Hanover Stone Partners
Was this article valuable?
Here are more articles you may enjoy.