Baylor University has settled a federal Title IX lawsuit brought by a former volleyball player who alleged that she was drugged and gang raped by at least four football players in 2012.
Terms of last week's settlement with the woman, identified in court papers only as Jane Doe, were not disclosed.
The Waco Tribune-Herald reports it's the fifth Title IX lawsuit the university has settled. Fifteen former students who say they were sexually assaulted still have ongoing litigation with the nation's largest Baptist school.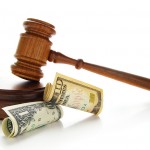 Baylor, meanwhile, also has reached settlement agreements with at least three women who did not file lawsuits.
In a statement on Friday's settlement, the university said its new leadership team is "steadfast in our commitment to properly respond to incidents of sexual assault, interpersonal violence and harassment."
Copyright 2018 Associated Press. All rights reserved. This material may not be published, broadcast, rewritten or redistributed.
Was this article valuable?
Here are more articles you may enjoy.