Insgroup Inc. has acquired Houston, Texas-based Fred Brown Insurance Brokerage to enhance its Employee Benefits offering to large employer groups. Insgroup also acquired Fred Brown Property Casualty.
Terms of the deal were not disclosed.
All Fred Brown Companies' employees will join Insgroup.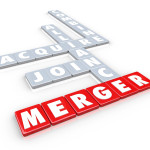 Houston-based Insgroup's areas of specialty include the real estate, construction, manufacturing/processing, transportation, and technology/professional services industries, as well as not-for-profits.
Was this article valuable?
Here are more articles you may enjoy.