Authorities have traced a multi-state listeria outbreak which has hospitalized four people to a Houston-based Vietnamese food manufacturer.
The U.S. Department of Agriculture said Long Phung Food Products issued a recall for seven types of pork rolls that have been shipped nationwide. They have the number "EST. 13561" inside the USDA mark of inspection. All recalled rolls should be returned or discarded.
There have been four reported cases of listeria, three of them since Sept. 1. Cases have been reported in Louisiana, Michigan, Texas and Tennessee. No deaths have been reported.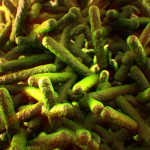 Listeria primarily affects pregnant women, the elderly and others with weakened immune systems. It can cause headache, stiff neck, confusion and convulsions, and in pregnant women can cause miscarriages, stillbirths, premature delivery and other life-threatening conditions for newborns.
Copyright 2021 Associated Press. All rights reserved. This material may not be published, broadcast, rewritten or redistributed.
Topics Texas Manufacturing
Was this article valuable?
Here are more articles you may enjoy.