San Antonio-based Argo Group U.S., member of Argo Group International Holdings Ltd., has tapped Gary Grose, Argo Group head of marketing and producer management, to serve as the interim head of its excess and surplus lines subsidiary, Colony Specialty, in addition to his current responsibilities.
The company's former leader, Ron Vindivich, has announced plans to retire after more than 12 years with Argo Group.
Argo is actively recruiting a permanent replacement and plans to have the position filled by the spring.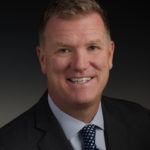 Grose joined Argo in 2014 as head of producer management and later took on responsibility for all aspects of the brand and the marketing function. Grose joined Argo from Marsh, where he was responsible for leading all marketing and communications strategy and initiatives across the U.S. He has also held a variety of marketing and producer/distribution management positions at Zurich, Allstate and John Hancock.
Source: Argo Group
Was this article valuable?
Here are more articles you may enjoy.