Iowa-based Holmes Murphy is expanding into the Houston and Central Texas markets and has added Travis Brashear to lead the initiative.
Brashear, an attorney, will lead Holmes Murphy's presently forming Houston team as vice president/market leader for South and Central Texas, with an eye for expanding the Texas employee benefits division into one of the largest markets in the country.
Brashear is a national expert in employee benefits, bringing 22 years of experience to the Holmes Murphy team. Brashear first moved to Texas in 2004 as the market leader for the South/Central Texas and Louisiana divisions of CIGNA HealthCare. During that time, he helped to lead the development of Kelsey Care powered by CIGNA, which became one of the country's most successful network delivery models and first accredited ACOs.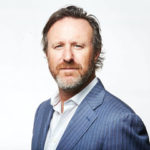 Brashear then transitioned to a consulting role as the practice leader for Willis Towers Watson. He grew the Houston office into one of the largest consulting firms in the state, and in a later role, led the Willis Towers Watson private exchange business in the western half of the US. Brashear is joining Holmes Murphy from his most recent role as the chief growth officer for Imagine Health.
Holmes Murphy is optimistic about this expansion. The Dallas office has been in operation since 1987 and currently houses around 220 full-time employees of Holmes Murphy's nearly 1,000 employee-strong team.
Source: Holmes Murphy
Was this article valuable?
Here are more articles you may enjoy.