Waukee, Iowa-based insurance services firm, Holmes Murphy, has added Don Harrison as vice president of Business Development for South and Central Texas.
Based in Houston, Harrison will lead Holmes Murphy's business development and client relationship services.
He brings more than 25 years of experience in healthcare as well as broader HR consulting and technology services.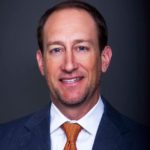 Harrison has spent his entire career in Houston, most recently as the managing consultant of the Willis Towers Watson Houston and Austin offices. In this role, Harrison was responsible for providing overall leadership, financial management, development of client and marketing strategies, and staffing of key talent. Additionally, Harrison was responsible for all services within the region, providing strategic human capital and risk management services to Fortune 1000 companies.
Was this article valuable?
Here are more articles you may enjoy.