Fort Worth, Texas-based Higginbotham and Exploration Insurance Group (EIG) have merged their operations in Tyler, Texas.
EIG opened in 2013 in Tyler to meet the east Texas region's growing need for industry specific insurance. The independent seven-person agency brokers commercial insurance and employee benefits primarily to oil and gas, construction and manufacturing companies.
Higginbotham is the largest independent insurance broker based in Texas with nearly 40 offices statewide, including two in Tyler. EIG will collaborate with them to fortify Higginbotham's practice in East Texas.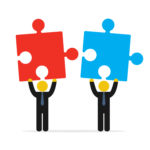 Higginbotham entered Tyler in 2014 and added another office in 2018, both through mergers. Higginbotham said EIG will complement Higginbotham's industry practice groups by adding property/casualty insurance and employee benefit expertise in the oil and gas, construction and manufacturing industries.
EIG will operate under the Higginbotham name with EIG owners Angela Bridges, Colin Pope and Ryan Slaughter serving as vice presidents.
Higginbotham was founded in 1948 and is headquartered in Fort Worth, Texas, with more than 35 additional offices statewide and in Oklahoma and Georgia serving domestic and international customers.
Source: Higginbotham
Was this article valuable?
Here are more articles you may enjoy.