The Austin Association of Insurance Professionals made their annual donation of school supplies to Wooten Elementary in August.
School supply delivery was handled by AAIP 2019 President Lindsey Burton on Aug. 2.
In addition to the supplies donated by members, AAIP also raised a total of $624 in funds for Wooten.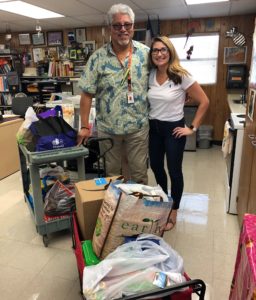 Office Depot gift cards for that amount were delivered to the Wooten parent support specialist, Bernardo Martinez on Aug. 21.
Was this article valuable?
Here are more articles you may enjoy.