Louisiana voters have re-elected Jim Donelon to the post of insurance commissioner, an office he has held since 2006.
In the election held on Oct. 12, Donelon received 53.5% of the statewide vote, compared with 46.5% of the vote for his opponent, Tim Temple, a former insurance executive. Both Donelon and Temple are Republicans.
The biggest insurance concern in Louisiana currently is the high cost of auto insurance, both personal passenger and commercial coverage. Louisiana consistently ranks among the state with the highest cost of private passenger auto insurance. Commercial auto rates in the state are exorbitant, "burdening our truckers and our school bus drivers and our non-emergency medical transport companies with unaffordable levels of commercial auto insurance costs. And that is the crisis of the moment," Donelon said in an interview with Insurance Journal posted online in late September.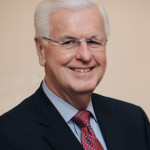 Donelon said tort reform is needed in order to bring down insurance costs in both lines of auto insurance. He said he will continue to advocate for tort reform with consumers and the legislature. Donelon also said he would "look at opportunities to incentive companies to come to our state to write auto insurance."
Related:
Was this article valuable?
Here are more articles you may enjoy.